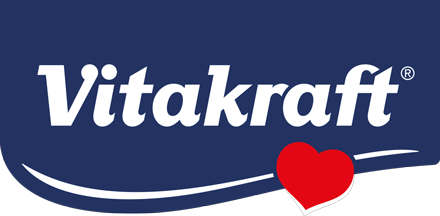 It goes without saying that AquaNerd is an aquarium blog.  However, like us and many of our readers we care about our readers and their furry and feathered friends as well.  Yesterday, one of the pet industry distributors emailed us an announcement that Vitakraft is issuing a voluntary recall on several brands of rabbit and bird treats for possible Listeria contamination.  See the press release below.
| | |
| --- | --- |
| Vitakraft Issues Voluntary Recall |   |
Vitakraft Sun Seed, Inc.
20584 Long Judson Rd
Weston, OH 43569
FOR IMMEDIATE RELEASE:JUNE 16, 2017
Customer Service / 1-800-221-6175
VITAKRAFT SUN SEED ISSUES VOLUNTARY RECALL OF THE FOLLOWING ITEMS: SUNSATIONS RABBIT, NATIONAL GEOGRAPHIC RABBIT ENTRÉE, DRS FOSTER & SMITH PREMIUM BLEND MACAW, MEIJER PARROT, SUNSEED PARROT FRUIT & VEGGIE TREAT, AND ALL LIVING THINGS APPLE SLICE TREATS
Vitakraft Sun Seed Inc. of Weston, OH, is voluntarily recalling certain products due to a potential Listeria monocytogenes contamination. Listeria monocytogenes is an organism, which can cause serious and sometimes fatal infections in young children, frail or elderly people, and others with weakened immune systems. Healthy individuals may suffer only short-term symptoms such as high fever, severe headaches, stiffness, nausea, abdominal pain and diarrhea. Listeria infection can cause miscarriages and stillbirths among pregnant women.
Listeria monocytogenes are present in the gut of birds and rabbits.   Household pets such as birds and rabbits carry a risk to humans. Even if the birds and rabbits do not appear to be sick after consuming foods containing Listeria monocytogenes, they can become carriers of Listeria monocytogenes and transfer Listeria monocygenes to the environment.
Vitakraft Sun Seed was notified on June 14, 2017 by its supplier of dried apples that the ingredient has the potential to be contaminated with Listeria monocytogenes. Although there has been no reported evidence of direct contamination of the dried apples, our supplier has initiated the recall. To date there have been no report of any illness.
The following products are being recalled:
"The health and happiness of our customers and their animal companions is always our top priority. Although there has been no evidence of contamination in our products, we are initiating this voluntary recall as a precautionary measure," said Brent Weinmann, President & CEO of Vitakraft Sun Seed
These products were sold in the following states: AZ, GA, IL, MI, NJ, NY, NV, OH, PA & WI. Retailers and distributors who received the recalled lots have been contacted and asked to pull these lots from their inventory and shelves. Consumers who have purchased these products may return them to the place of purchase for a full refund.
Customers who have further questions are welcome to contact Customer Service at 1-800-221-6175, Monday through Friday between 8:30am and 5:00pm EST.