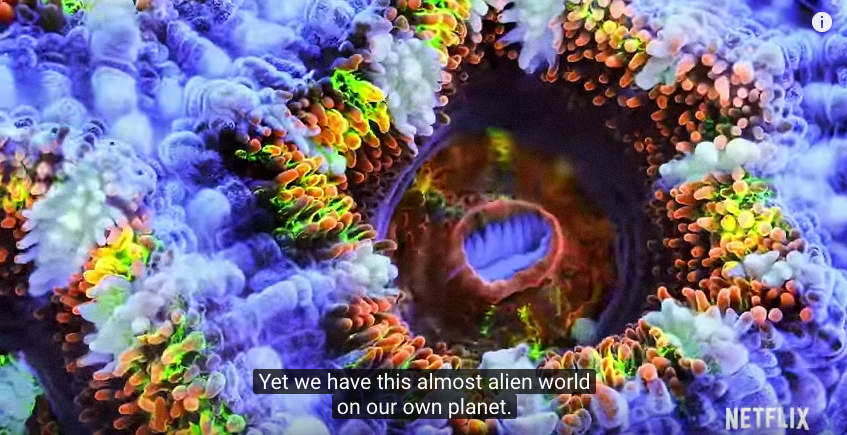 Chasing Coral, a new eye opening documentary on Netflix.
After a long day, I sat down in my favorite chair to watch a little Netflix.  Headlining the home page was the new documentary, Chasing Coral  "Winner of the 2017 Sundance Film Festival Audience Award". Naturally it captured my attention. Watching a story about coral bleaching is not an uplifting topic, but its important to stay informed.
The documentary team was assembled by Exposure Labs, the same group that filmed Chasing Ice. Chasing Coral is a grim look at the effect of rising ocean temperatures on our reefs over a 30 year span.
The award winning crew faced numerous challenges while filming more than 650 hours of underwater video to create this 1 hour and 29 minute documentary.  During the three years of filming, the team traveled to Bermuda, Hawaii, Australia and  the American Samoa to do their research and to attempt to encounter a bleaching and coral dying event as it occurred.
Studying ocean temperatures and hot spots, Exposure Labs was able to capture footage of some of the worst bleaching events on record.
Studies show that the future looks grim for our reefs and some scientists are predicting that coral reefs across the globe will be completely or nearly dead by 2050.  Despite this very ominous prediction, there is still hope that more people, organizations and governments will wake up and attempt to save one of the greatest resources we have on planet Earth, but how begs the question?