This might just be one of the dumbest things I've seen on TV since Fonzie "jumped the shark" on Happy Days.  Isn't this a little embarrassing for Michael Phelps, the most decorated Olympic Athlete in the history of the games?  The Discovery Channel actually created a CGI of a shark swimming next to Phelps and crossing the finish line with a seal in it's jaws?  Mr. Phelps stated that this race was, "a tough a race, probably the hardest race I've ever had."  Really?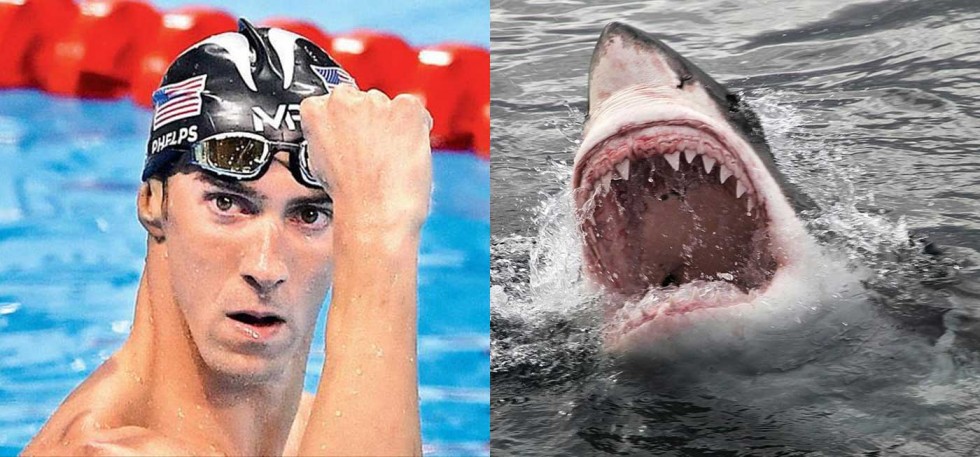 What's next, Usain Bolt sprinting with Flubber stuck to his shoes vs. a virtual Cheetah with a bunny rabbit hanging out of it's mouth as it crosses the finish line?
In the end, Phelps was able to swim 100 meters off South Africa in 38.1 seconds but the virtual shark won with a time of 36.1 seconds.
Admittedly I could only bare to watch this nonsense for about 10 minutes before I flipped the station to the AXS channel for a little live music.