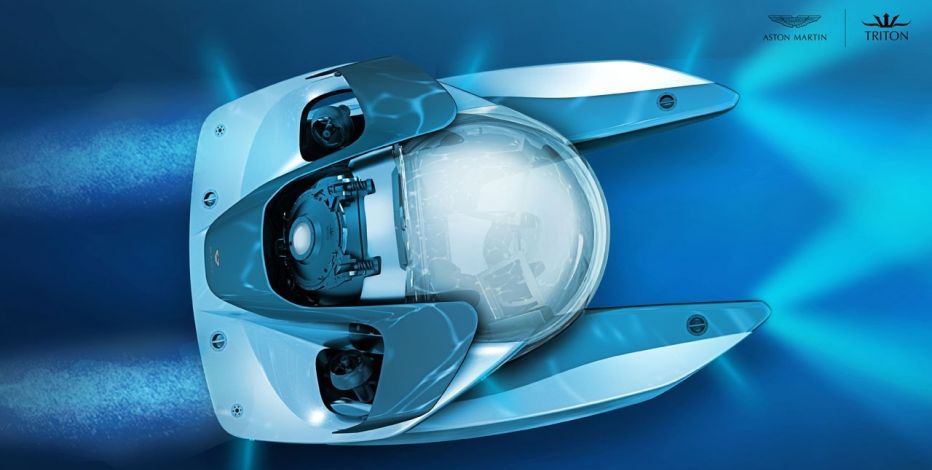 (Repost from Fox Business)
Aston Martin is getting into the submarine business.
The posh British automaker has entered into a partnership with a Florida-based company to build luxury submersibles with a reported price tag of $4 million.
Project Neptune—Aston Martin's codename for the venture—is a partnership between the automaker and manufacturer Triton Submarines. Aston Martin, which revealed a concept design for the three-person submarine, is looking for Neptune to expand the car brand into new high-end products.
"It is a clear and engaging demonstration of how Aston Martin's expertise in sports car design and craftsmanship can be extended into new aspects of the luxury world," said Bradley Yorke-Biggs, managing director of Aston Martin Consulting.
Neptune is based on Triton's Low Profile platform for superyachts. The models can dive to 1,650 feet with a speed of 3 knots, or 3.5 miles per hour. Low Profile submarines are less than 6 feet tall and weigh roughly 8,800 pounds.
Aston Martin plans to offer its submarine as a limited-edition model. Chief Creative Officer Marek Reichman told Bloomberg that Aston Martin expects to build up to a dozen per year.
Triton, which caters to superyacht owners and researchers, began making luxury submarines more than 10 years ago. Neptune is the first project for Aston Martin Consulting, the automaker's design consulting division.
Neptune's debut coincided with this week's Monaco Yacht Show, an annual display of superyachts in the ritzy French locale.
Neptune isn't the first venture for Aston Martin beyond the luxury car world. At last year's Monaco show, Aston Martin previewed a 37-foot, 1,000 horsepower powerboat called the AM37. The company is also working with a real-estate developer to build Aston Martin Residences, a 66-floor tower in Miami. It plans to break ground on the luxury condominiums in the fall. Ferrari (RACE) has expansion plans of its own, saying it will offer more Ferrari-branded luxury goods.
Source: Matthew Rocco (Fox Business)