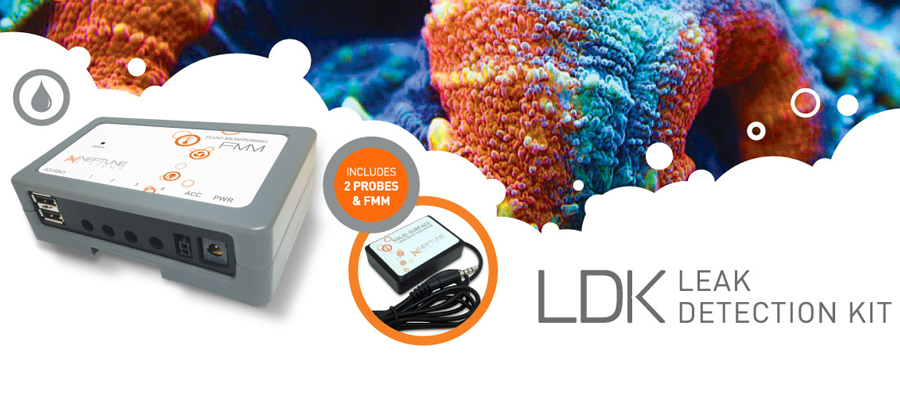 Neptune Systems is at it again with another product announcement.  In this case, it is more of a product advancement with the new LDK or Leak Detection Kit.  The LDK includes two solid surface leak detection probes and the newly designed FMM (Fluid Monitoring Module) that will replace the ALD (Advanced Leak Detection) module.
The LDK includes extra connectivity that the ALD lacks.  In addition to connecting LDK sensors, the new module will allow you to add other devices such as an optical water level sensor or flow sensor as shown in the video below.
The LDK also includes a single 24V DC outlet that can be used to control Neptune's PMUP or a solenoid valve.  By utilizing Apex Fusion, setting up the device has never been easier.  No programming is required to setup any of these devices and all of these devices can be incorporated into Neptune's legacy platforms as well. Click the link below to learn more about the LDK Kit and other Neptune Systems products. The LDK will retail at approximately $150.00 in the United States and they should be hitting store shelves in the very near future.