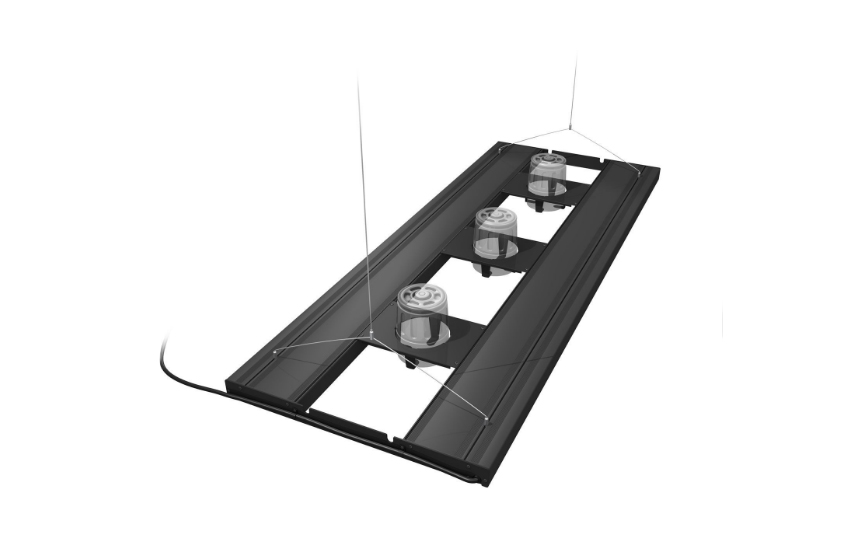 For several years aquarists have been searching for an affordable fixture that incorporates both T5 and LED lighting into one simple design.  Aquatic Life has stepped up to the challenge with the Aquatic Life T5 HO LED Hybrid System.  Other high end T5/LED fixtures have been in the market for a while, but for some reasons including price, they haven't gained widespread popularity in the US.
Aquatic Life's hybrid approach is unique. The fixture includes popular T5HO technology and also serves as a mounting system for various brands of LED lighting fixtures.  The Aquatic Life fixture is designed to accommodate the top three LED lighting companies; Ecotech Marine, Aqua Illumination and Kessil.
The Aquatic Life Hybrid fixture is both affordable and practical.  Each fixture will ship complete with mounting hardware for the following LED Models:
Ecotech Marine XR15 Fixtures
Ecotech Marine XR30 & XR30PRO
Aqua Illumination Hydra TwentySix
Aqua Illumination Hydra FiftyTwo
Aqua Illumination Prime & Prime HD
Kessil A360 Series
Kessil A160 Series (coming soon)
AQUATIC LIFE T5 HO HYBRID 4-LAMP MOUNTING SYSTEM FIXTURE PRICING:
24″ – $229.99
36″ – $269.99
48″ – $299.99
60″ – Coming Soon
After speaking with Michael Elliott yesterday, I learned that they are working on additional mounting brackets that will work with the Kessil A160 lights.  Additionally they are  configuring the hardware to mount AI Hydra FiftyTwo and Ecotech Marine XR30 fixture in a perpendicular configuration.
To learn more about the AQUATIC LIFE T5 HO HYBRID please visit the Aquatic Life Website and be sure to click on the manual link.