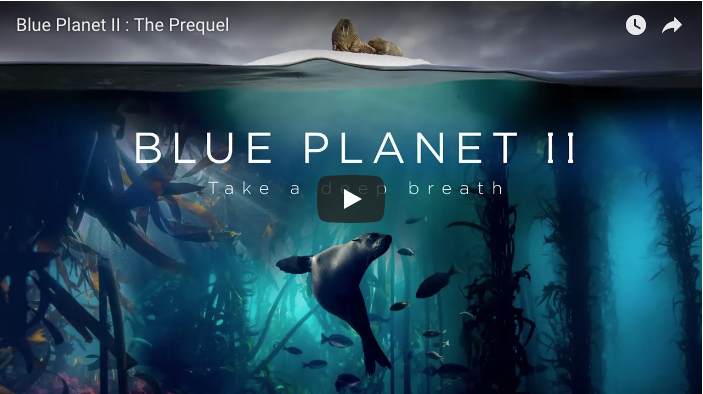 Its been over ten years ago since the very popular mini series, The Blue Planet, was released across the globe.  Reprising his role as narrator, Sir David Attenborough is back at it again with Blue Planet II.
This introduction is set to an soundtrack composed by Hans Zimmer and one of my favorite bands, Radiohead. The prequel features an array of some of the most awe-inspiring shots and highlights from the new series, as well as several exclusive scenes that will not be featured in any of the seven episodes which are set for UK broadcast on BBC One later this year.
With ever changing advancements in technology and cinematography, expect Blue Planet II to be even more vividly stunning.  The seven part series is set to begin airing later this year but the prequel will begin airing October 28th on the BBC network.  Get your favorite beverage and a bowl of popcorn ready for the soothing sound of Radiohead and Sir Attenborough as you watch nature through the BBC lens.