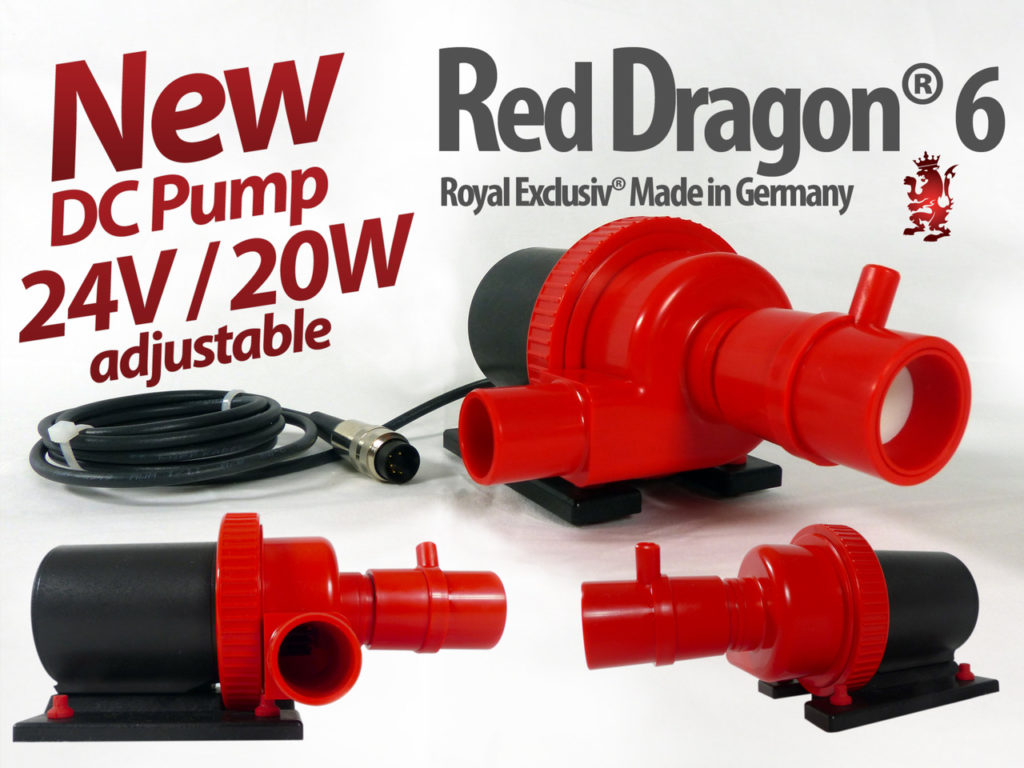 Royal Exclusiv will soon be releasing a new DC pump called the Red Dragon 6. The first Red Dragon 6 model to be announced is a 24 volt DC controllable model that draws only 20 watts of power at max speed. The pump has been configured as a water pump or as a skimmer upgrade for the Mini Bubble King 160 & 180 models. It will also be featured on the all new Mini 160 & Mini 180 VS18 skimmers.
The Red Dragon 6 pump volute and air intake valve (skimmer version) features a molded design rather than the CNC machined Red Dragon 1 & Red Dragon 3 pumps. Being that these parts are now a molded design it should cut down of the cost of the pumps and subsequently, the skimmers themselves. Pricing and availability hasn't been announced just yet but don't be surprised if they release this information soon.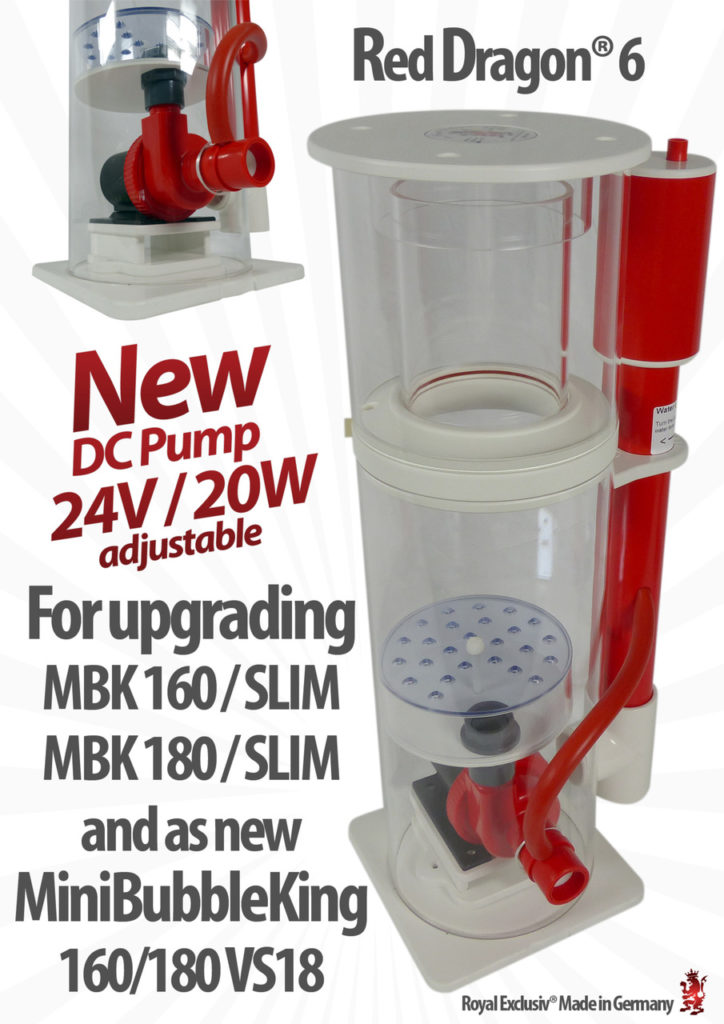 If you are looking to upgrade your older Bubble King Mini 160 or 180 skimmers from the legacy Red Dragon 1 pumps then now might be the time to do it. I will certainly be looking forward to the moment I can upgrade my 12 year old Mini 200 skimmer that we are using on one of our farm tanks. Hopefully we will see some news about a Mini 200 upgrade in the not so distant future.
If you happen to be in Nuremberg, Germany for Interzoo then be sure to stop by booth number 647 in Hall 4 to see the Red Dragon 6 return pumps and skimmer versions of these pumps. Royal Exclusiv will also be presenting their latest internal/external fleece filter solution for existing glass and acrylic sumps. Be sure to tell Klaus Jansen and the Royal Exclusiv team we hope to see him next month at Reef-A-Palooza New York.
Royal Exclusiv is known for its incredibly well designed, innovative and highly crafted protein skimmers, pumps and aquarium life support systems. For more information about Royal Exclusiv products please visit Premium Aquatics and Aquarium Specialty.