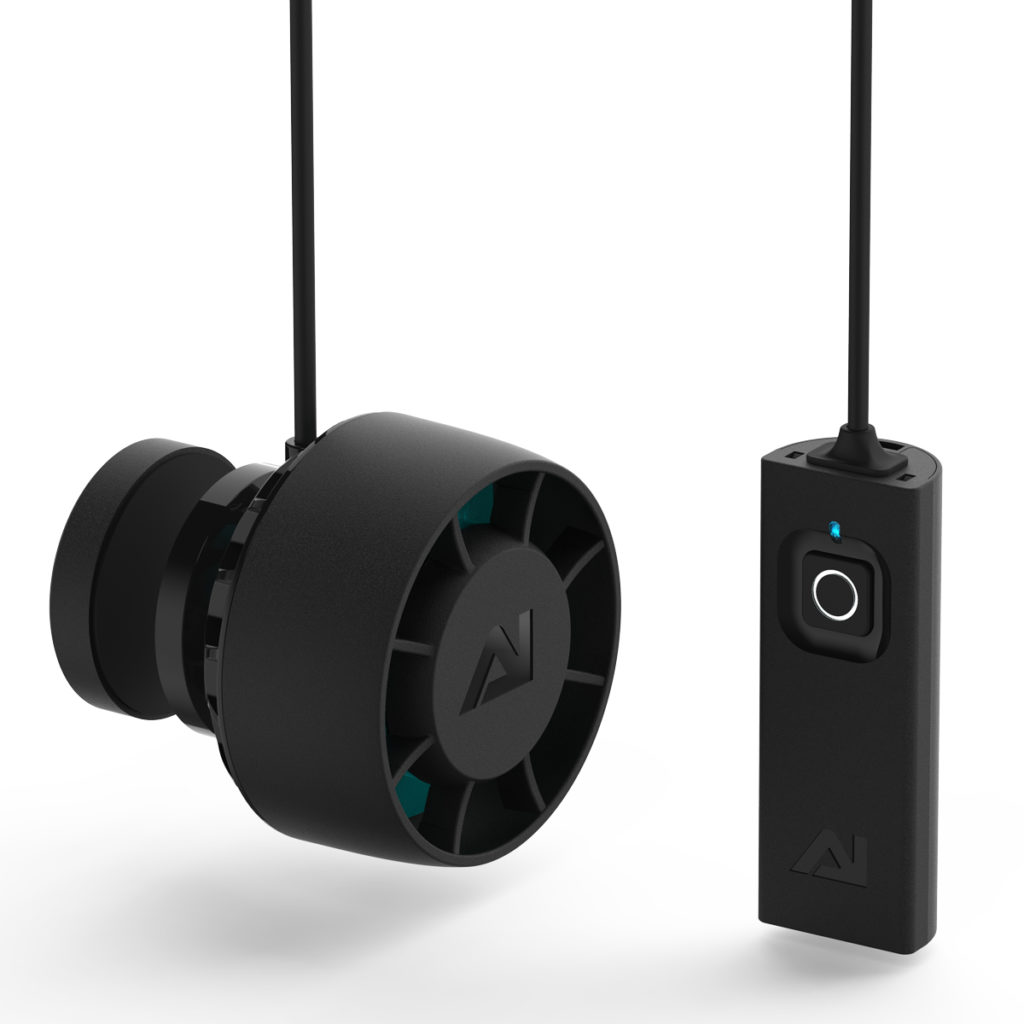 It's been a while since Aqua Illumination has been in the news with a new aquarium product. Now it seems they will be making a splash with their new entry into the high performance wave maker category. We've know about this project for almost two years and now it's about to be released to the world on September 1st, 2018! The new  pump is called the Nero 5 and it is fully submersible. The design is compact and very energy efficient with a maximum draw of 30 watts at 1 amp. Here's a look at the specs and a couple of short videos that AI just released today.
Aqua Illumination Nero 5 Wave Maker
Up to 3000 GPH
Fully Controllable
Low Profile (2.8″)
Works with myAI (WiFi)
Easy Setup!
Easily create a schedule that fits your tank's needs.
Specs:
Max glass thickness .5″ (13mm)
Flow Rate: 3000 GPH (11,356 lph)
Input: 100-240VAC, 50/60Hz, 1A
Power Consumption: Variable, 30W max
News hasn't been uploaded to the AI site as of yet but you can learn more about the Nero 5 wave maker soon by visiting Aqua Illumination.