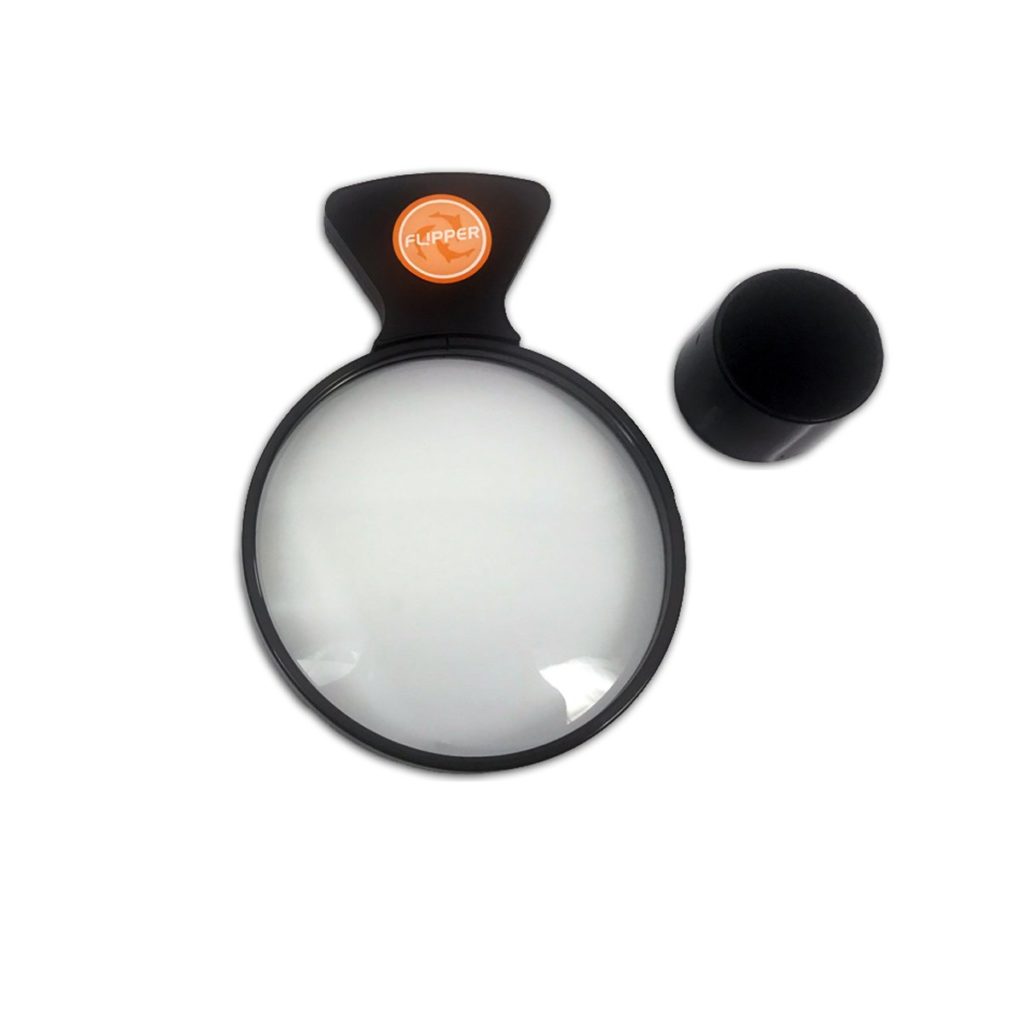 The Flipper Magnet has become a household name for their popular Flipper aquarium glass cleaner magnets and recently we learned about a new product they are releasing next month and called the DeepSee. Similar to the IVS Portal, the DeepSee will magnify objects between 3″ and 8″ away from the aquarium glass however there are some differences between the two products.
The IVS Portal is both a magnifier and glass cleaner for light duty cleaning. The Portal works with glass and acrylic thicknesses up to 1/2″ but it is really not designed to remove stubborn algae and coralline algae when it begins to grow on the glass. The DeepSee magnifier is not an aquarium glass cleaner but it will hold on to glass thicknesses up to 5/8″. Additionally there is a significant price difference between both products. The IVS Portal retails for $79.99 while the DeepSee is being introduced at a $31.99 price point for pre-orders going on now.
FEATURES
Optical grade magnifying lens perfect for aquarium photography with focal range approximately 3″-8″
Held in place by strong rare earth magnets for use on tanks up to 5/8″ (16mm) wall thickness
Easily moves around the tank for viewing from any location
Great at checking for any early signs of disease on fish or unwanted pests!
Safe for both glass and acrylic!
Flipper tells us they expect to begin shipping ordered by Mid November of this year and some aquarium online retailers are already offering them as a preorder item.
We have enjoyed our IVS Portal for several years and it will be interesting to see how the DeepSee stacks up against the IVS Portal.