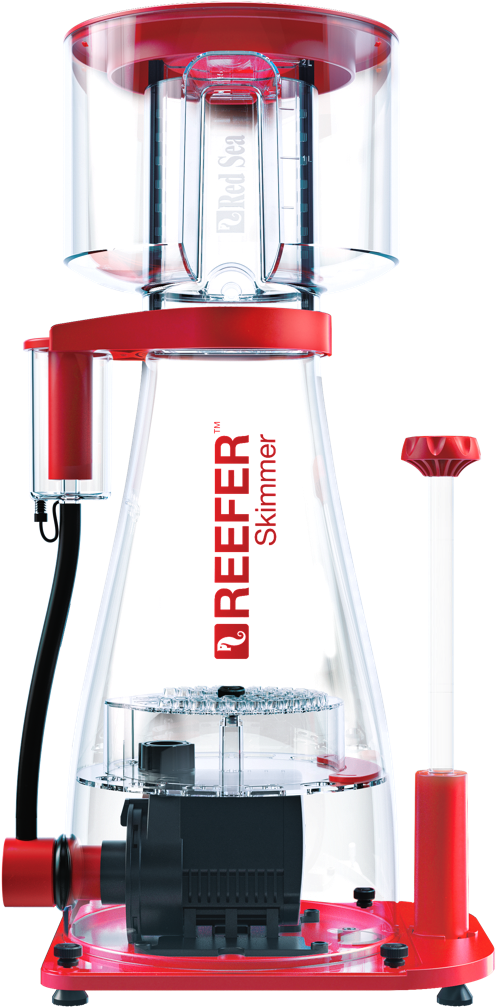 Red Sea has just announced that they are about to come out with 3 new Skimmer models aptly called the REEFER series.
The Reefer series skimmers will work with any marine aquarium setup but we wouldn't be surprised to see Red Sea including them as a packaged option with with the purchase of Reefer Series aquarium setup.
High-performance REEF-SPEC® skimmers:
Designed with hobbyists needs in mind the highly effective flow dynamics of the REEFER™ Skimmer will maintain an optimal ORP (REDOX) level of over 350mv, a level that is normally associated with ozone treatment.
Features
Ergonomic diffusion chamber evenly disperses the fine bubbles created by the PSK pump across the skimmer cone, without reducing air or water flow.
Quiet operation, with vibration absorbing components and a large air intake silencer.
3 assembly options for flexable positioning of the pump inlet and regulation valve, according to your sump.
 Foam-View window in the collection cup to easily monitor and adjust the foam height.
Built-in manual neck cleaner.
Precision geared valve for positive flow regulation.
Quick release pump holder for ease of maintenance.
Drainage port with 1m valved hoses
Rating & Specifications