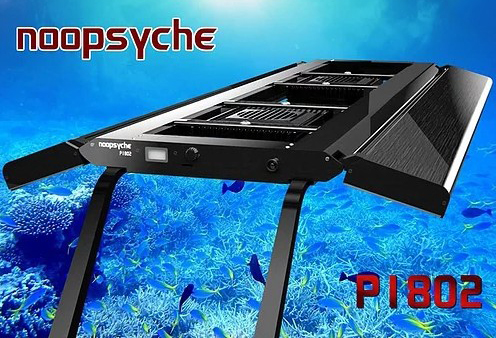 Noopsyche has been popping up on our aquarium lighting radar with its recently released K 7 Pro II LED light fixtures. We first learned about the K 7 Pro II at Reef-A-Palooza Orlando but today we are here to discuss their soon to be released P1802 hybrid fixture.
Last week Matt from Noopsyche stopped by to see us at our shop and to introduce us to the new P1802 hybrid fixture they have been working on. Right out of the box I was impressed with the overall build quality and design. Initially the fixture will be available in 36″ and 48″ lengths but we learned that they are also planning to release a 5 foot version sometime in the future.
One of the coolest features on the P1802 are the "gull wing" style T5 mounts. The gull wings can be tilted to various angles to maximize directional lighting. The P1802 also features a built in lighting controller that will control both the T5 bulbs and Noopsyche brand LED lights. Also you are not just limited to Noopsyche for the LED lighting source. The fixture will have mounting brackets for all of the major brands of LED lights on the market today. The fixture can be hung from the ceiling or from wall brackets out of the box but you will also be able to purchase the optional leg kit for an extra $22.00.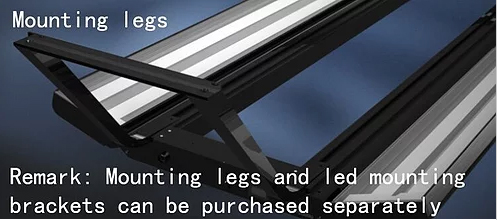 The fixtures include a non-dimmable UL listed premium T5 ballast.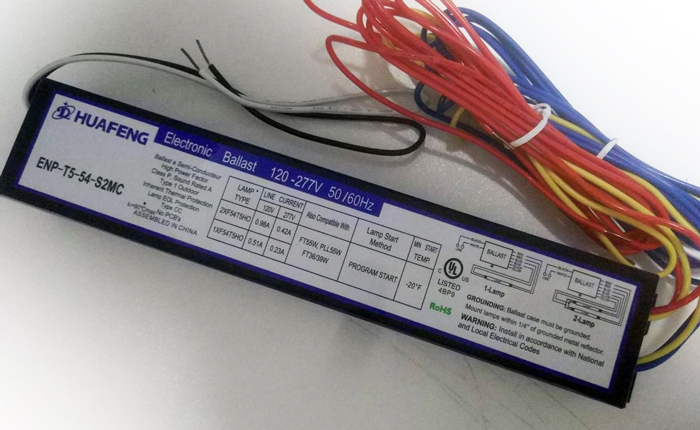 The lights can also be connected together lengthwise for use over longer tanks as show in the image below.

The 36″ fixture has a MAP price of $289.00 and the 48″ fixture is $385.00. Noosyche plans to begin shipping the P1802 hybrid fixture next month and pre-orders are now being taken at Noopsyche authorized dealers.