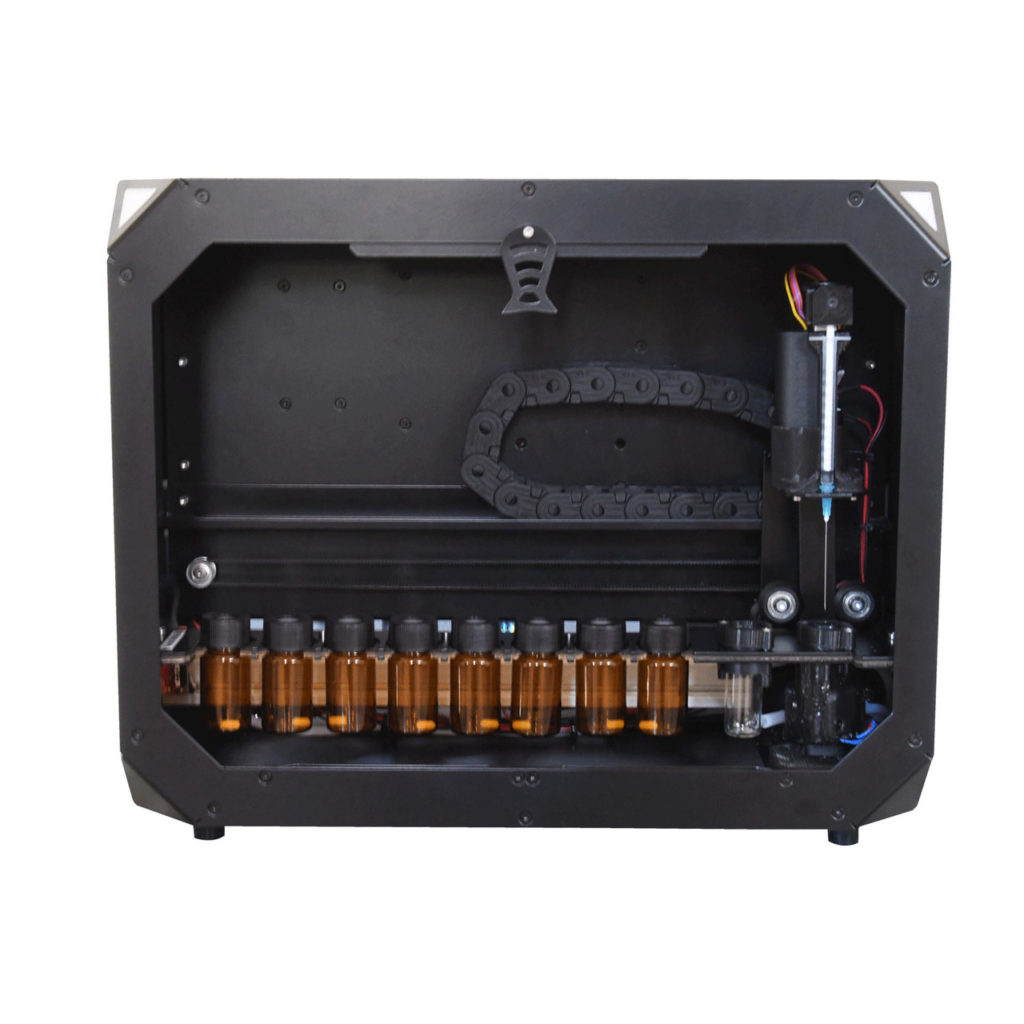 We would like to extend a warm welcome to our latest sponsor, Reef Kinetics. Some of you may know Reef Kinetics by the name of their automated water testing product that was recently released and it is aptly, ReefBot.
The ReefBot is an automatic water testing robotic device that monitors your marine or freshwater aquarium, or pond by running water tests periodically. The Reefbot takes the hassle factor and human error of out water testing and it sends real-time updates via mobile or web app.
Not only can you monitor your aquarium, you can even perform and set up preferred test schedules and let the ReefBot do the rest of the work for you remotely. Many hobbyist despise water testing and this device automates the process with piece of mind, knowing that the unit is precisely calibrated for accurate and consistant results.
The Reefbot will immediately spot if something is wrong so the user can take corrective action. The app is user friendly and you can set customized alarms to track the changes in your aquarium's water parameters, better insuring your investment.
Currently Reefbot works with the following test kit brands and individual water test kits with more parameters being added regularly.

You can learn more about the ReefBot by visiting the Reef Kinetics site or by contacting your authorized Reef Kinetics dealer. It is worth noting that they are currently offering a $50.00 promo by simply using a coupon code. It is also worth mentioning that the ReefBot is inventoried in the suite right next to our retail location, Aquarium Specialty. To get the discount code, watch the short video from TheCoralReefTalk. The discount is also available from participating dealers.