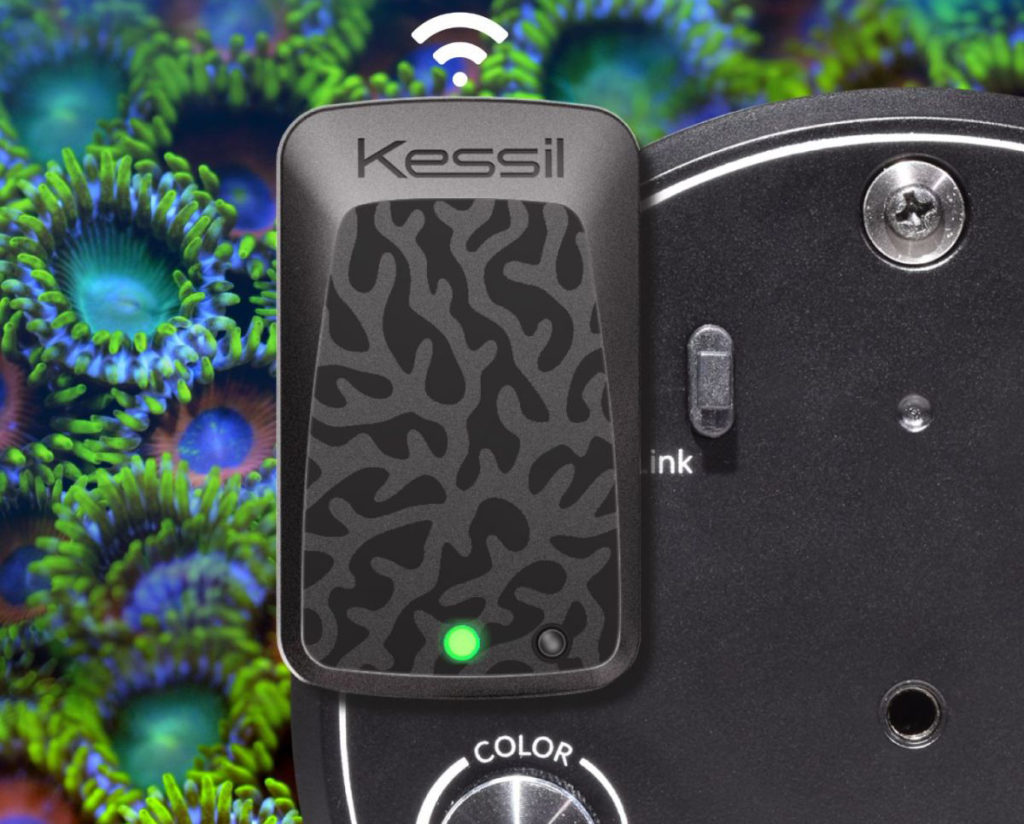 Kessil has eliminated the need for its spectral X hand held controller with todays announcement of the new "X Dongle". The new device plugs directly into the A360X LED fixture K-Link port, giving the user controllability through the Kessil App.
The Dongle is imprinted with an attractive coral design. When multiple lights are in use, only one WiFi dongle is required but you will need a link cable for each additional light that you want to control through the Kessil app.
NEW Kessil WiFi App
Access advanced manual controls, sync groups of lights together, and program custom setting (Acclimation, Lunar Cycle, Weather Effects, etc.) with the feature-rich Kessil WiFi App.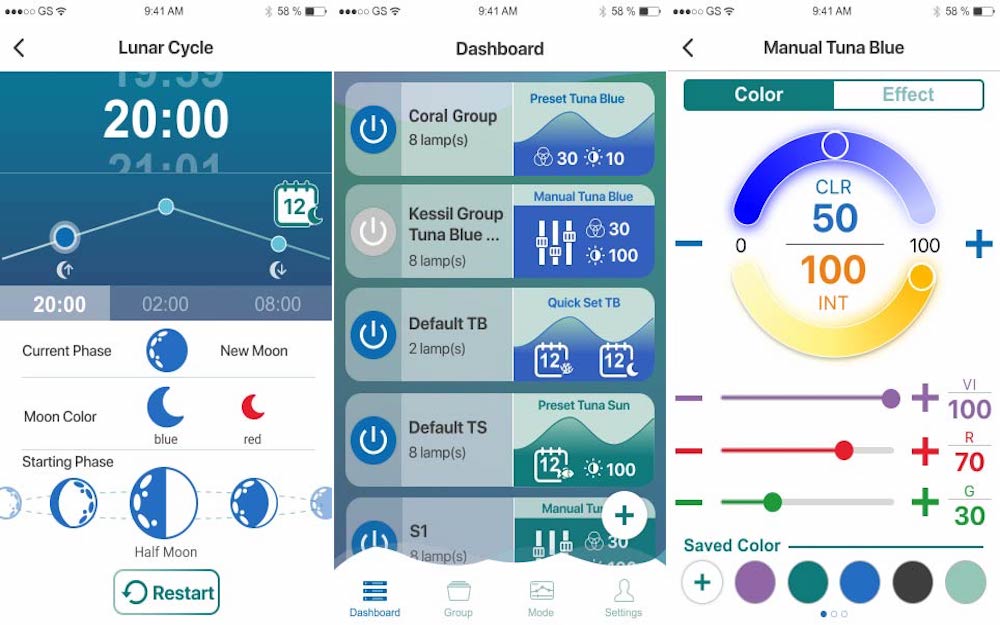 No word on pricing yet but Kessil has announced that they will begin shipping orders to authorized dealers this coming October. To learn more about Kessil lighting visit the Kessil website and if you are at MACNA conference in Orlando braving the incoming hurricane then stop by the Kessil both to learn more about their new WiFi dongle.