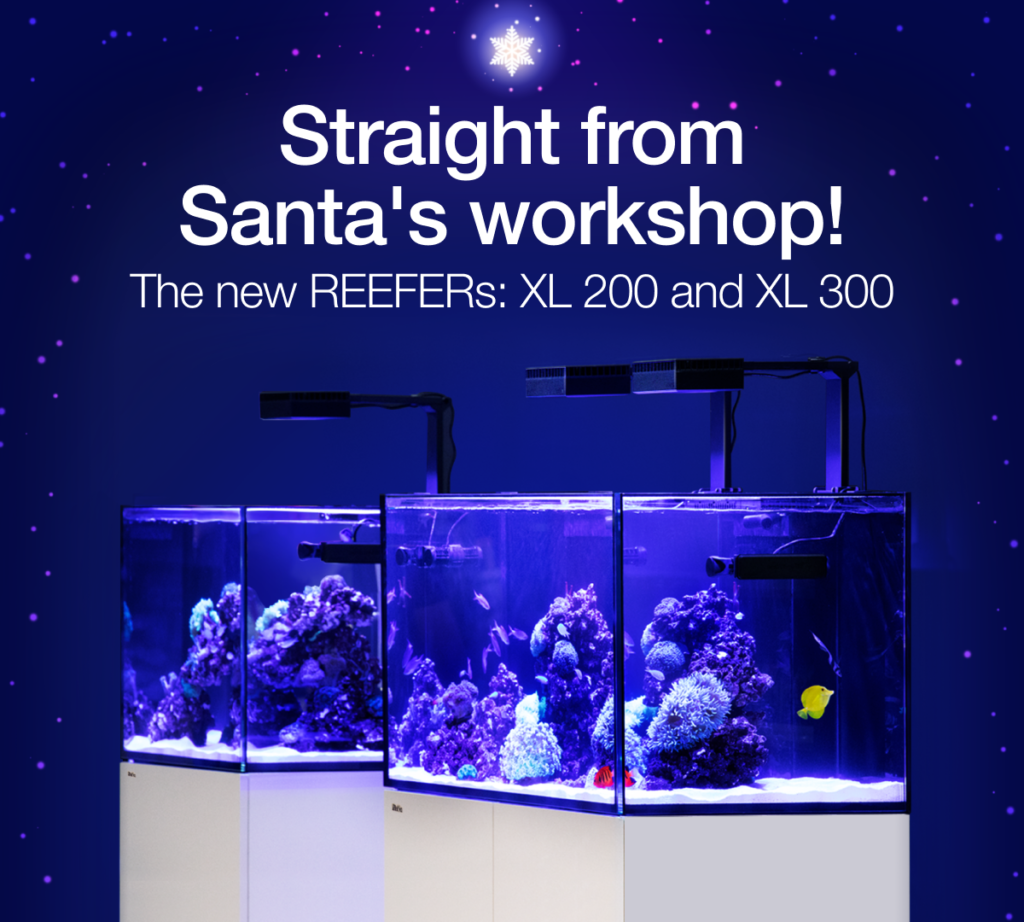 Red Sea just announced two new XL Reefer Series aquariums to its growing lineup of reef ready aquarium systems. The new aquarium kits are called the Reefer 200 XL and Reefer 300 XL. In all, Red Sea will now have 4 XL style aquariums in the Reefer line.
The REEFER XL includes four models that give you the freedom to create more expansive, intricate, and diverse reef-scapes without the constraints of the smaller tanks. All four XL models are 57.5cm (22.6″) wide and 55 cm (22″) high (excluding XL 200, which is 53 cm/21″ high). They differ in length and are available in 4 sizes from 60cm (24″) long/200 liter (53 gal) capacity up to 150cm (59″) long/525 liter (140 gal). All the REEFER XL models now feature a laminated, plywood marine-spec cabinet for greater water resistance with adjustable feet for perfect leveling on almost any surface.

But wait, thats not all! Have you heard about the new beast of an aquarium Red Sea? In addition to the two new XL tanks, Red Sea is introducing a new tank called the 3XL 900. Red Sea is raising the bar with it's largest Reefer Series tank to date.
With a net operating volume of 900 liter / 240 gal, the new REEFER 3XL 900 is an impressively large reef system that provides unsurpassed depth and dimension to the reef-scaping. The aquarium is 79" (200cm) long, and 25.6″ (65cm) high and wide, ideal for homes and business that want to put on an impressive display.
The 3XL 900 is constructed using 3/4″ (19mm) ultra-clear glass and comes with a heavy-duty plywood marine-spec cabinet, plumbing kit and sump. The stand is reinforced with aluminum supports to ensure proper weight distribution, durability and longevity. Santa might have a hard time getting this one down the chimney with Christmas just around the corner but who wouldn't want this as a great way to start the new year.
To complement the 3XL 900, 4 units of Red Sea recommends using 4 x ReefLED 90 watt  LED lights over the system. Also for a limited, if you purchase the 3XL 900, Red Sea will even throw in a free RSK-900 skimmer at no additional charge. The skimmer normally sells for $549.00. The promotion ends January 31st and you can learn more about the promotion here.
The 3XL 900 has a starting price of $4699.00. Adding the 4 x 90 watt ReefLEDs will cost $6175.00 and pre-orders are now being taken at authorized Red Sea dealers.