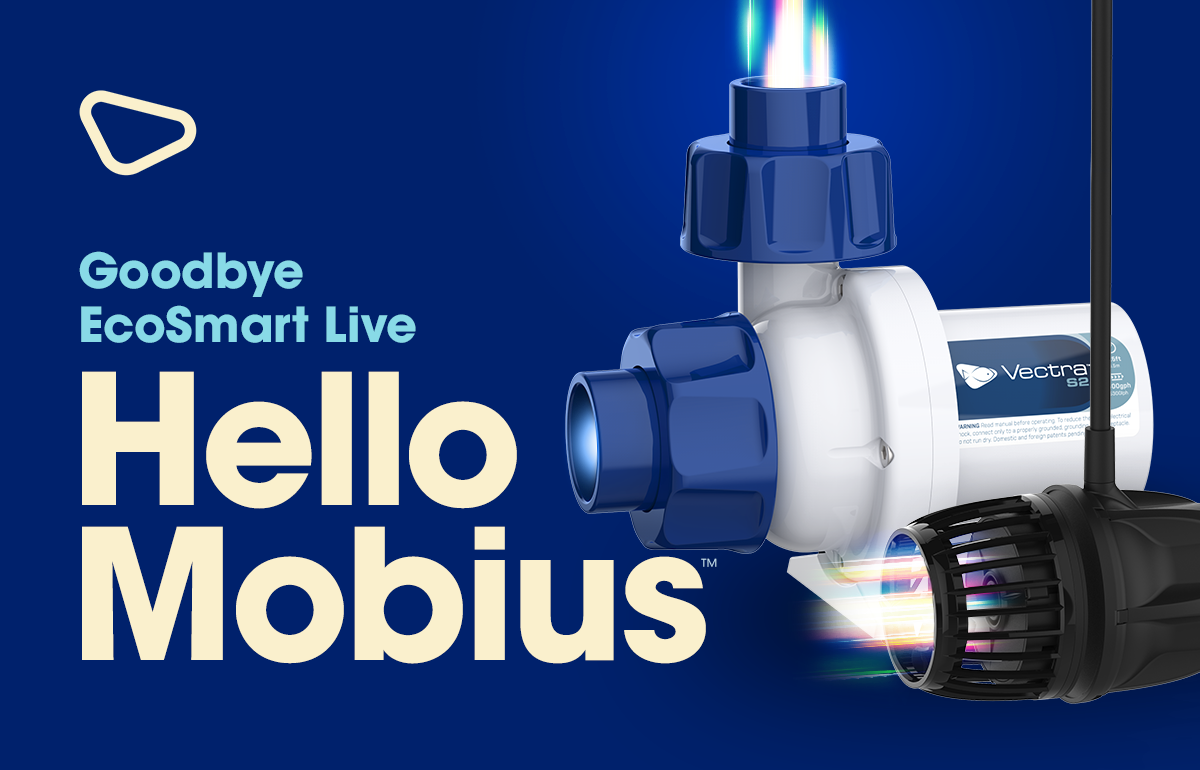 Ecotech Marine has some exciting news for all Vortech wavemaker and Vectra pump users but not so fast!
Mobius will soon be ready for primetime with all Ecotech products, including EcoSmart Live products currently in use with the ReefLink controllers. No longer will you need to purchase a $99.00 ReefLink accessory to connect Ecotech devices to the internet. Now with a simple app store download, you can seamlessly control all of your Ecotech devices through Mobius.
Mobius is very user friendly and super easy to setup. How easy is it you ask? Well, Mobius is so easy that when I installed the 1st device on Mobius I thought to myself, "right, there is no way Installing a Radion Gen 5 is that easy. I must have done something wrong?" I think it took me less than 5 minutes to download the app and connect the device. Yes, it was that easy.
How long is the wait? Starting June 1st the manufacture and subsequent shipping of all VorTech and Vectra pumps will have Mobius firmware onboard. Other than this significant improvement to control – the VorTech and Vectra lineup remains otherwise unchanged.
Key Points
Beginning Monday, June 1st 2020. EcoTech VorTech and Vectra pumps will be manufactured and shipped with Mobius firmware.
Mobius firmware pumps will be identified with stickers on the boxes.
Mobius firmware pumps can be downgraded through the Mobius app to run with EcoSmart Live as before if you so choose.
Part numbers are changing to identify this changeover.
Published flow numbers are changing to more accurately describe actual flow produced by pumps.
Pump design and performance is not changing.
There are no price changes scheduled.
Existing pumps running ESL will be upgradeable through Mobius to Mobius firmware and compatibility in the near future.
ESL(Ecosmart Live) will continue to operate and be supported.
Physical on pump driver control is not changing.
Stay tuned for more news from Ecotech Marine in the next AquaNerd article. All planets of the Solar Federation, Ecotech Marine has assumed control… The last line is a little Friday humor for my Rush friends out there.