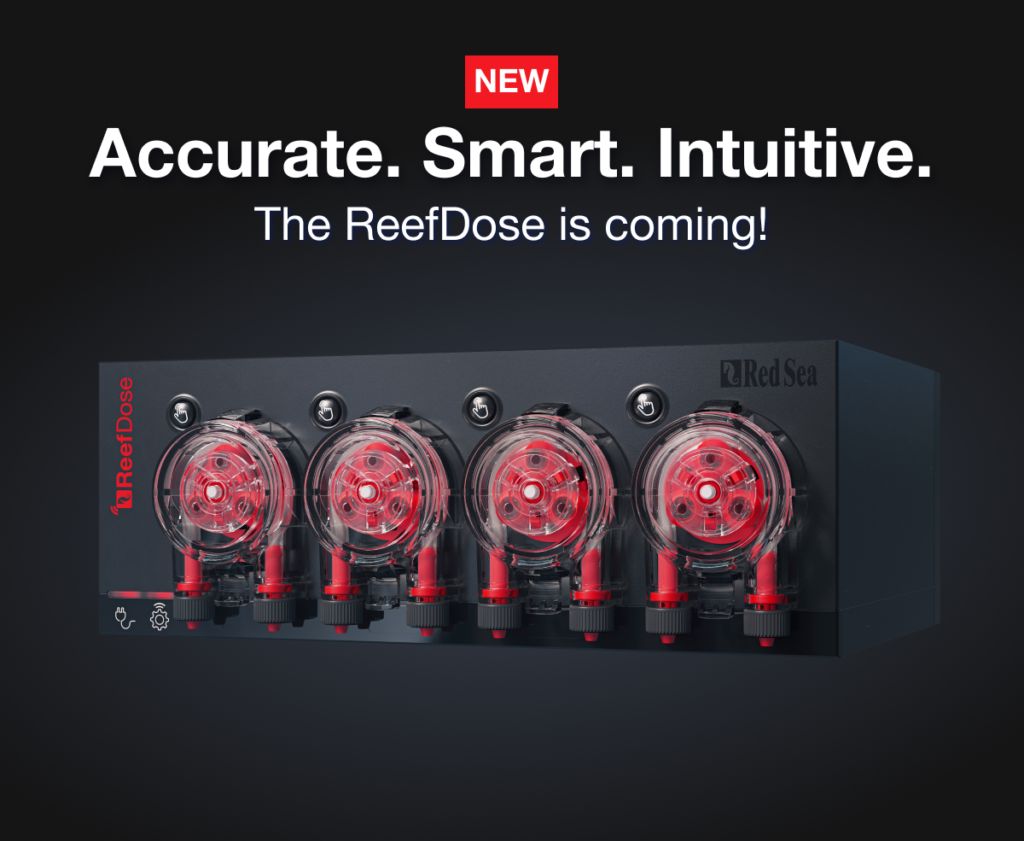 Red Sea has been working on a new dosing unit for sometime now. If it is anything like it's recent product product launches (ReefLED and ReefWave), then we are sure it will quickly become a big hit with the aquarium reefing community. The ReefDose will be available with 2 or 4 bespoke (patent-pending) dosing heads that are so precise, they keep a consistent daily dosing schedule to the accuracy of a single drop of additives.
The ReefDose offers a variety of easy-set smart dosing programs for each head, which are automatically combined into one coordinated daily dosing schedule for the complete device through the ReefBeat app.
The ReefDose's full suite promises to simplify any dosing routine: from being notified when to restock your supplements, to automatically compensating any doses that may get missed during the day.
The ReefDose features include:
4 automatic dosing programs
Automated scheduling
Missed dose compensation
Supplement volume monitor
3 Dosing rates
Dosing queue & dosing log
Food head
Easy assembly click-on/off dosing heads (no tools or alignment required)
Wall-mounting bracket included
Seamless integration with other ReefBeat devices
Consumers purchasing before 30th June will be guaranteed the "MyREEFER" price (about 10% off MAP), providing they purchase from a Certified Dealer. Additionally a complete RCP Supplement Starter Kit (MAP approx $125) will be offered for only $80, available for purchase exclusively through Certified Dealers. This limited-time promotion is aimed at encouraging hobbyists to use the full suite of Red Sea supplements with their new ReefDose.
The ReefDose 2 head model has a MAP price of $229.00 and if you are looking for the 4 head model then plan on shelling out $349.00 for that unit. Per June 30th prices will be $205.00 and $315.00 respectively. Please support our company and sponsors by ordering from Aquarium Specialty and Premium Aquatics.
For the full specs, visit the Red Sea ReefDose product page.