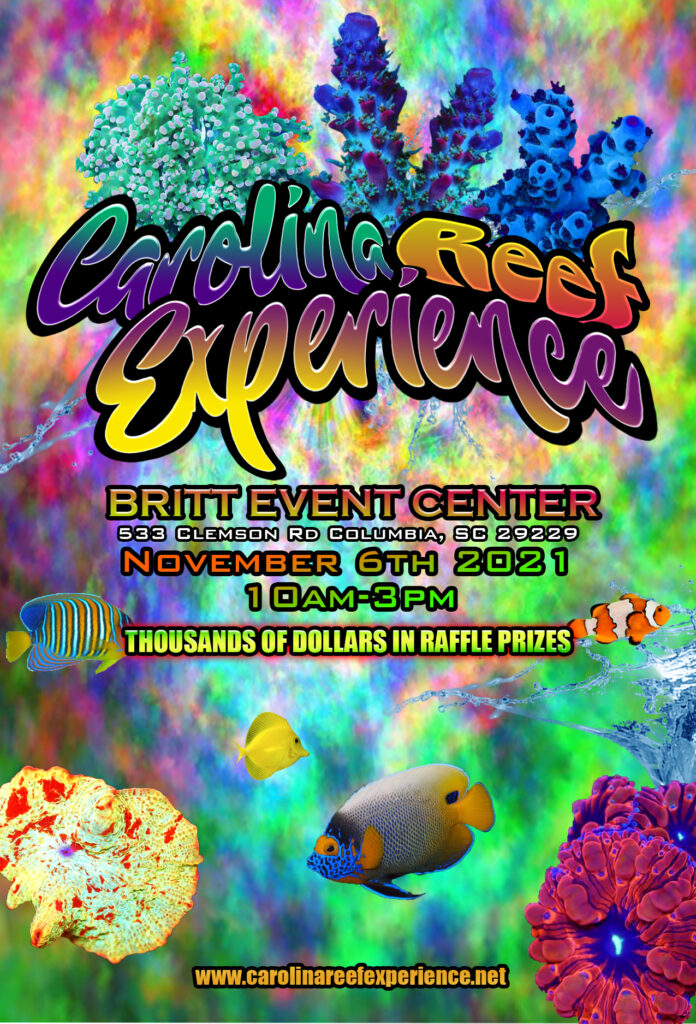 We are revving up for the 2nd annual Carolina Reef Experience this year and we would love to see you at the show if you are able to come. The event is taking place on November 6th and VIP entry will begin at 9:00 AM in Columbia, SC and general admission begins at 10:00 AM.
Our sister company, Aquarium Specialty hosts the show each year and the venue is located in the same business park.
About the Event
The Carolina Reef Experience is hosted by Aquarium Specialty and we located a short 75 yard walk from the event and it will be held at the Britt Event Center – 533 Clemson Rd, Columbia, SC 29229. Join us on November 6th, 2021 as 30+ industry leading vendors come together to bring the best aquarium livestock & dry goods to the southeast for this 2nd annual event. The venue is a short 3 minute drive from the I-20 Clemson Rd exit and a 10 minute drive from the I-77 Killian Rd exit. The venue is an easy 25 minute drive from the Columbia Metropolitan Airport. While you are in the area you may want to visit the Riverbanks Zoo, Fishy Business or Palmetto Reef.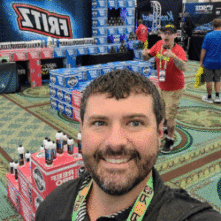 This year our guest speaker is Jacob Blankenship from Fritz Aquatics. Jacob has been rockin stores up and down the East coast for about 4 years and he has established himself as one of the most knowledgeable and helpful reps and aquarists in the country. As a long time hobbyist and lover of all things fish, Jacob brings an unmatched dedication to educating stores and consumers alike and we are pleased to have him as our speaker for the 2021 show.
The Britt Event Center (Formally Gala by JW) boasts a 13,000 square foot space located Northeast Columbia convenient to I-20 and the Village at Sandhills. Bringing Children? No problem, we will have a kids area located next to the main ballroom. Children 12 & under get in for free and food will be available from the Carolina Cookin'.  
We are encouraging everyone to purchase tickets in advance from the website.