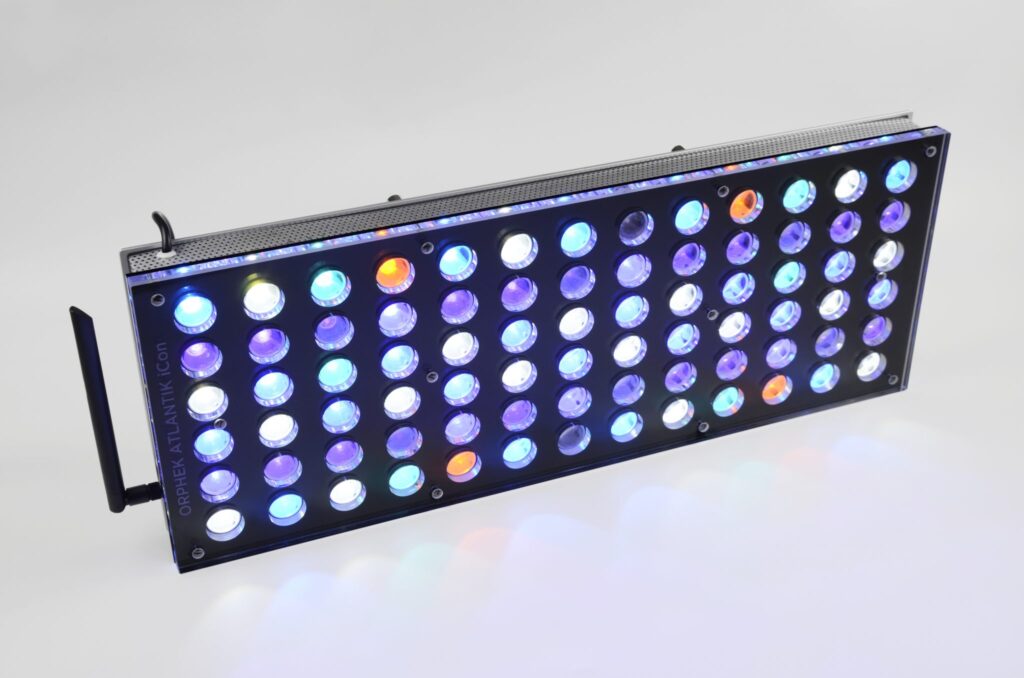 Over the years, Orphek has made many improvements to its popular Atlantik series LED fixtures and they just announced two next generation LED fixtures that will be called the Atlantik iCon and Atlantik iCon Compact.
The iCon LED Light will feature a number of significant improvements to the design, connectivity and cooling technology, color control and dimming capabilities. The full sized Atlantik will retail for $935.00, while the Compact version will list for $650.00.
Design Improvements at a Glance
1000% dimming control system (0-100% and 0.1-1% for Moon Cycle)
Increased LED Diode Life & improved diode efficiency
Better LED Color for improved coral growth
Compatible with Wi-Fi/5G internet connectivity
Includes 2 additional lighting channels
10 independent lighting channels
Dual 5W wide range LEDs for maximum photochemical efficiency
Color Range: 10K to 50K
Provides the best PAR/PUR per watt
High efficiency power supply PF (power factor) 0.97
iCon Compact Specifications: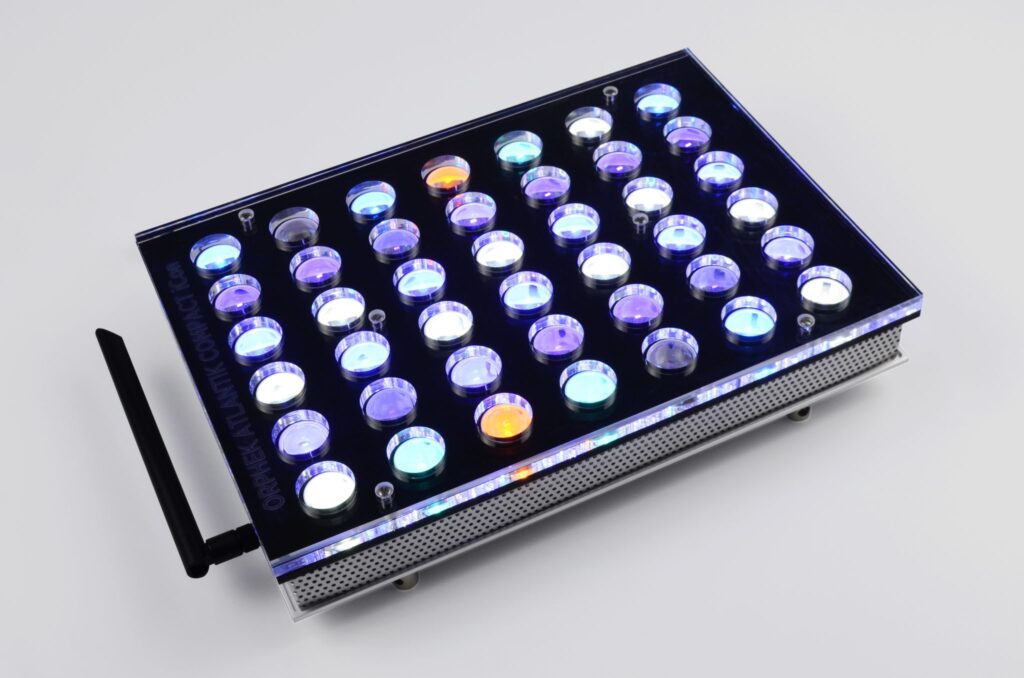 Dimensions
Length: 13.58" (345mm)
Width: 9.37" (238mm)
Height: 2.11" (53.6mm)
Weight
Light unit weight: 8.7lbs (3.97kg)
Power supply weight: 2.2lbs (1.02kg)
iCon Specifications:
Dimensions
Length: 24.21" (615mm)
Width: 9.37" (238mm)
Height: 2.11" (53.6mm)
Weight
Light unit weight: 15.4 lbs (7.0kg)
Power supplier weight: 2.2 lbs (1.02kg)
Consumers who own previous generations of the Atlantik will be pleased to know Orphek has made a wise decision to allow upgrades to older fixtures by installing the latest control system. They even have a short 3D Video that shows how easy it is to make the upgrades.
If you want to dive into the deep end of the pool then please visit the latest news from Orphek by visiting their website.