Today at 10 AM Central time we were allowed to let the cat out of the bag and announce 3 New Aquarium Apex Controller Systems from Neptune Systems.
The new models include the Apex A3 Pro, the A3 Apex and the Apex Jr. This announcement also marks the 25th anniversary for Neptune Systems monitoring & controlling platforms and an ever growing list of aquarium accessories.
As you would imagine, the Apex Pro ($899.95) is the most robust controller option and it includes many of the same features as the Apex Next Gen model. Neptune added some exciting new features which include:
Each A3 system has onboard FMM accessory ports. The A3 Apex Pro has 4, the A3 Apex has 3 and the new Apex Jr will have 2.
New accessories bundled with each system:

The A3 Pro will include all new, industry-first, Liquid Level Sensor (LLS) which will have the ability to measure and monitor the depth of water and a new optical multi-surface leak detection probe that works on any surface and is epoxied for repeat use.
The A3 Apex will include a new Magnetic Optical Sensor that is designed to better prevent water incursion and includes the classic Solid Surface Leak Detector (LD-2).
The A3 Jr will be a new, "monitoring-only," system that offers the same monitoring the A3 Apex offers without the control of the EB832
The Apex A3 model $599.95 and the A3 Jr. lists for $299.95. We've been told that only a select amount of retails have been provided a limited amount of controllers for the initial product launch.
Prior to the launch announcement, Neptune systems also released product information on a new leak detection sensor called the LD-3. The LD-3 replaces the LD-2. Improvements include: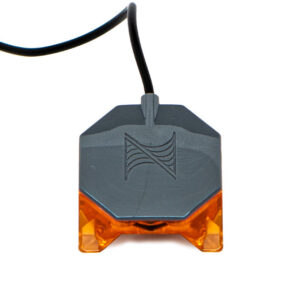 Optical Multi Surface Leak Sensor (LD-3).  This is a weighted sensor that is an improved sensor and design over our Solid-Surface Leak Sensor (LD-2).
An epoxied design that prevents water incursion into the sensor circuitry.  This allows the sensor to be utilized over and over despite how often it becomes activated and wet.
Utilizing an optical sensor allows the sensor to be placed on any surface including metal and epoxied cement floors without a false activation.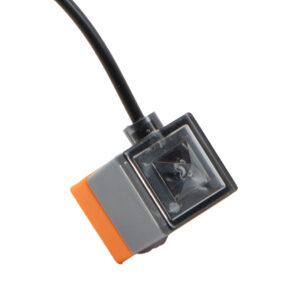 Additionally they developed a new Magnetic Optical Sensor which will replace the optical sensor with magnet. The new design also lends itself to help prevent water incursion into the sensor. The sensor plugs into your FMM and, using reflected infrared light, will signal your Apex when it changes state from being wet to dry or dry to wet. This sensor can be used for constructing your own ATO (auto-top-off), as a high-level warning sensor in your sump, water storage level sensor, and much more. The sensors can be mounted into custom brackets or through a hole in a vessel. Neptune Includes are a fastening nut and silicone washer.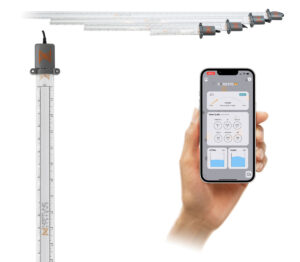 Last but not least, Neptune has announced a new never offered before product called the Liquid Level Sensor (LLS). The new sensor measures water depth in inches or centimeters and 4 different sizes are available – 4″, 15″ 23″ and 35″. Each sensor can be used for monitoring the water level in the sump, aquarium, reservoirs, and other liquid-holding containers.  With these devices it is no longer necessary for you to physically look and observe how much water level is above or below a specific point, but now simply open the Apex Fusion App and observe.
For further information please visit the Neptune Systems website or visit your favorite retail or online store.