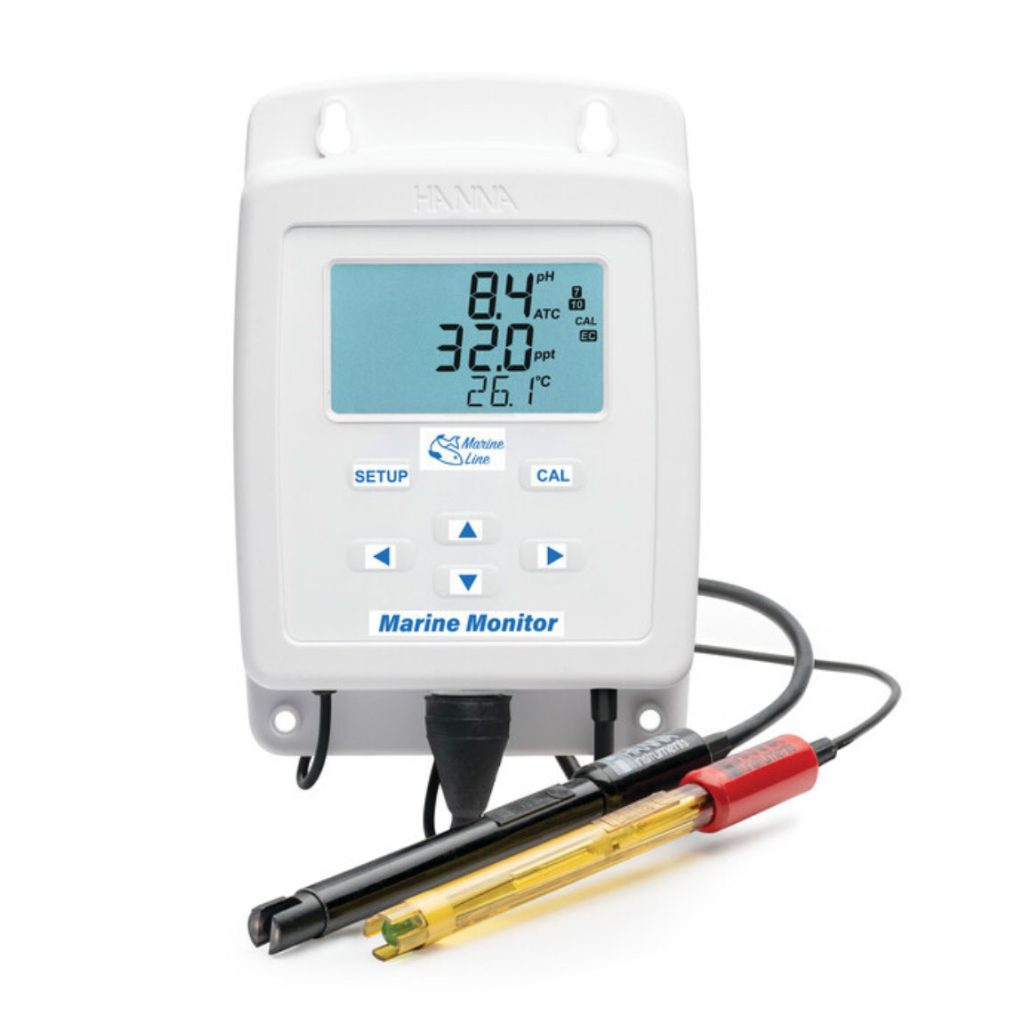 The new Continuous pH/Salinity/Temperature Monitor is perfectly designed for monitoring saltwater applications in various applications. This vertical mount unit can be used to continuously monitor at-home saltwater aquariums, reef tanks, public aquariums, saltwater mixing stations, and for recirculating at marine aquaculture facilities.
Keep your saltwater in check with our Marine Monitor (HI981520):
Quick at-a-glance readings for pH, salinity, and temperature
Easy-to-use and maintain with simple navigation
Built-in alarms alert you when parameters are out of range
One really cool feature we like is the alarm indicator. The background changes to red and you are alerted when a measured reading exceeds or drops below the set high/low value. The Display indicates a warning message and a sound signal is generated when an alarm is triggered. This notifies you when readings are outside of supported and desired ranges. Although the indicator alarm is a great feature we were thinking it would be even better if they had an app. for this device that would alert the aquarist while they are away from the testing area. But… perhaps adding this feature may have priced the HI981520 above the sweet spot for many potential customers.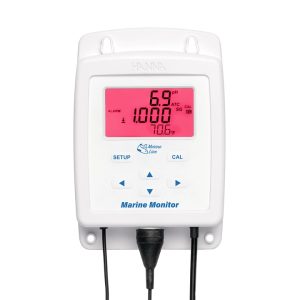 SPECIFICATIONS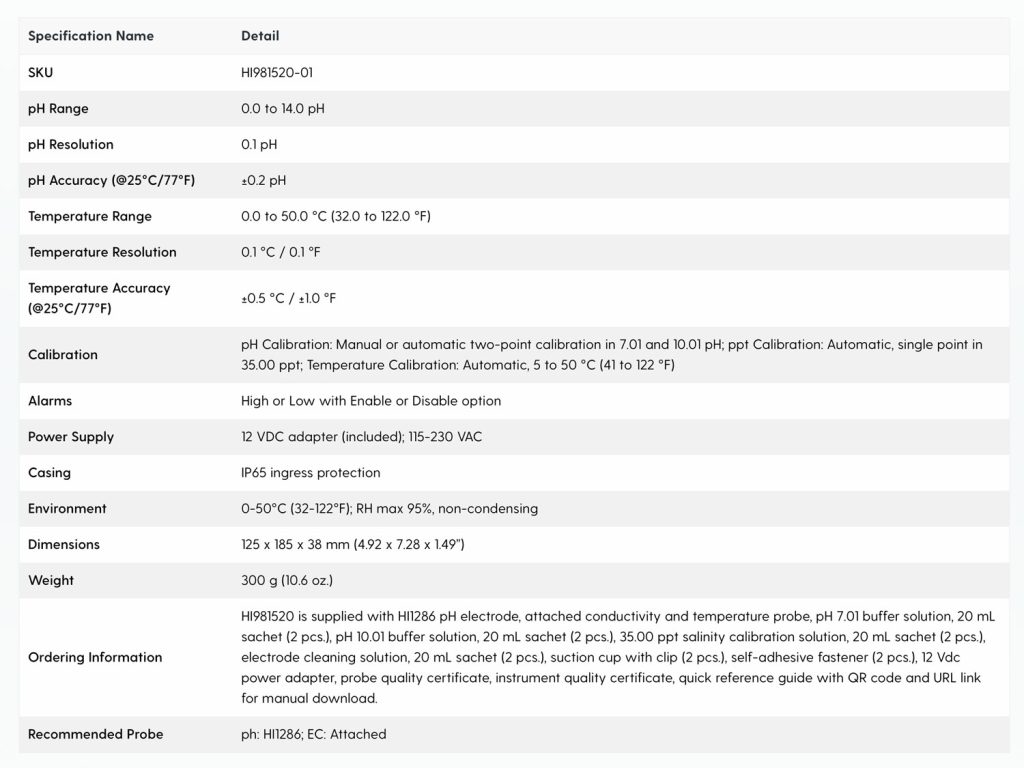 To learn more about Hanna's new Marine Monitor please visit the Hanna Link.