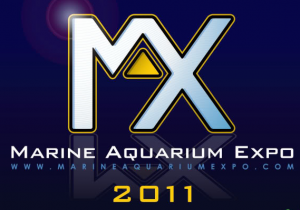 The Marine Aquarium Expo 2011 has been announced, and both speakers and vendors have started lining up. This conference and product show will be held April 2 & 3 in Costa Mesa, California and will feature guest speakers Bob Fenner, Anthony Calfo, Steven Pro, Mark Vera, and Julian Sprung. And to no surprise, a couple speeches will be focused on aquarium lighting, or more specifically LEDs. If speakers don't pique your interest, the growing list of exhibitors might. To date, over 40 exhibitors have their booths reserved, with room for several more. And at the end of each day a raffle will be held. Literally tens of thousands of dollars in prizes will be up for grabs, with the grand prize being a Marineland 60-gallon cube aquarium setup.
Continue reading below for an official statement from the MAX crew.
From MAX:
Marine Aquarium Expo (MAX) is the largest consumer event for the marine aquarium hobby in North America. MAX attracts saltwater enthusiasts from all over the United States for an entire weekend of selling, trading, exhibiting, and showcasing the latest products in the aquatics industry. Over 100 booths fill nearly 30,000 sq. ft. of floor space, many selling/trading livestock and/or drygoods. The MAX show is extremely family-friendly with our exclusive MAX "FinZone". The kids LOVE our 8-foot Children's Touch Tank, Doodle Art, Videos & other great activities, so bring the entire family for a weekend of fun & excitement at the Marine Aquarium Expo this April!