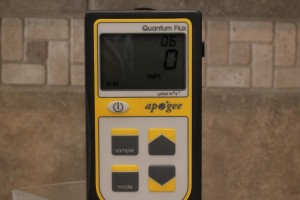 The guys over at Apogee Instruments have sent us a little something to help us in our aquarium product reviews. We received an Apogee Quantum MQ-200 PAR Meter, which will certainly get a workout under various lighting conditions when we test fixtures like the Marineland Single Bright LED fixture that was sent to us for a product review.
Our initial impressions of the Apogee MQ-200 are that it's noticeably smaller than previous PAR meters, which is a good thing in terms of mobility obviously. Many aquarium keepers like to share their testing equipment, so it's definitely a nice feature of this new unit. Another update over older models is the MQ-200's ability to store data. Up to 99 data points can be collected, and when in automatic mode, a reading is taken every 30 seconds with the averages being stored at 30 minute intervals. Daily totals can also be calculated and the past 99 days are recorded. This model is definitely a step over over previous generations, and like I said, we'll be taking a ton of measurements with this new toy.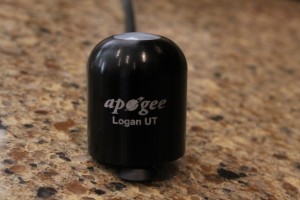 I would like to thank Apogee Instruments again for sending us this great meter and let everyone know to be expecting more in-depth reviews on all aquarium lighting sent our way.