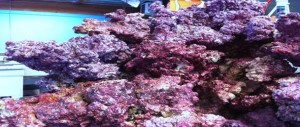 Fish Heads Inc, a California-based saltwater aquatics wholesaler, is responding to the environmental impacts of the live rock trade by developing their very own aquacultured live rock. Called Real Reef live rock, this rock is patent pending and will serve as a 100% environmentally friendly live rock substitute. According to Fish Heads, Real Reef won't require an curing time, as it is packaged and shipped directly from the FHI farm. Despite this claim, I would be extremely hesitant to put this into an aquarium with live organisms, as I'm sure there will be some die off during shipping.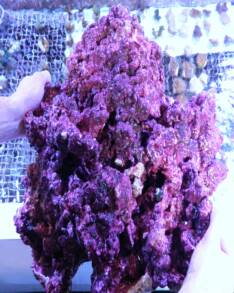 One of the many benefits to using a product such as Real Reef, despite the fact that it is aquacultured, is the rock will not contain any unwanted hitch hikers like Aiptasia, flatworms, or undesirable algae. Additionally, the rock is carbonate-based, allowing for great buffering ability. This rock will retail for around $8 per pound, give or take depending on the retailer, and is already available for purchase.
The images were provided from FHI and are a tad distorted unfortunately. But judging by these images, the rock looks pretty nice.