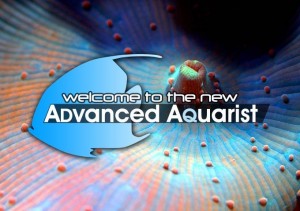 Advanced Aquarist, one of the premiere online publications for the aquarium world, has finally unveiled what they've been working on behind the scenes for so long. They have revamped their entire website, from the logo and front page all the way to their blogs and event calenders…and it looks great! Upon entering the redesigned site, readers will encounter an interactive homepage complete with a featured content gallery and an article type dropdown filter for quick navigation of the site.
Delving a little further into the site, Advanced Aquarist has fully redesigned their magazine section as well. Nearly 1,000 articles dating back to 2002 have all been updated and indexed for quick access. If readers don't want to search article by article, they can access entire magazines using the "Cover Rotator", which operates similarly to say an Apple iTunes library. Besides the visual difference, another major change to the magazines is the fact that articles will now be published regularly, as opposed to the 15th of each month. I'm assuming that by regular, AA simply means that the articles will be published every few days, but that remains to be seen.
More information after the page break.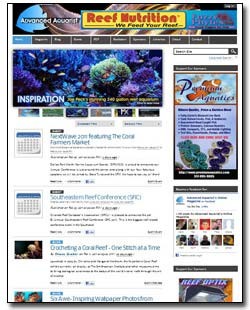 Another great feature added to Advanced Aquarist is their new blog. The blog portion of their site will serve as a place to share news about aquarium equipment, husbandry techniques, and anything else related to the aquarium hobby. AA is looking for some bloggers, so if you are interested, let them know.
The last updated feature of the new Advanced Aquarist is their events calender. The calender won't focus on only AA news, but mostly industry-wide events like MACNA, MAX, or BAYMAC. Local frag swaps and club meetings will also be penciled into the calender, so be sure to contact your club and tell them to spread the news of their events via Advanced Aquarist. To make visualizing the location of all of the events even better, a Google map is provided with locations tagged nationwide.
The site looks great guys. Keep up the good work!