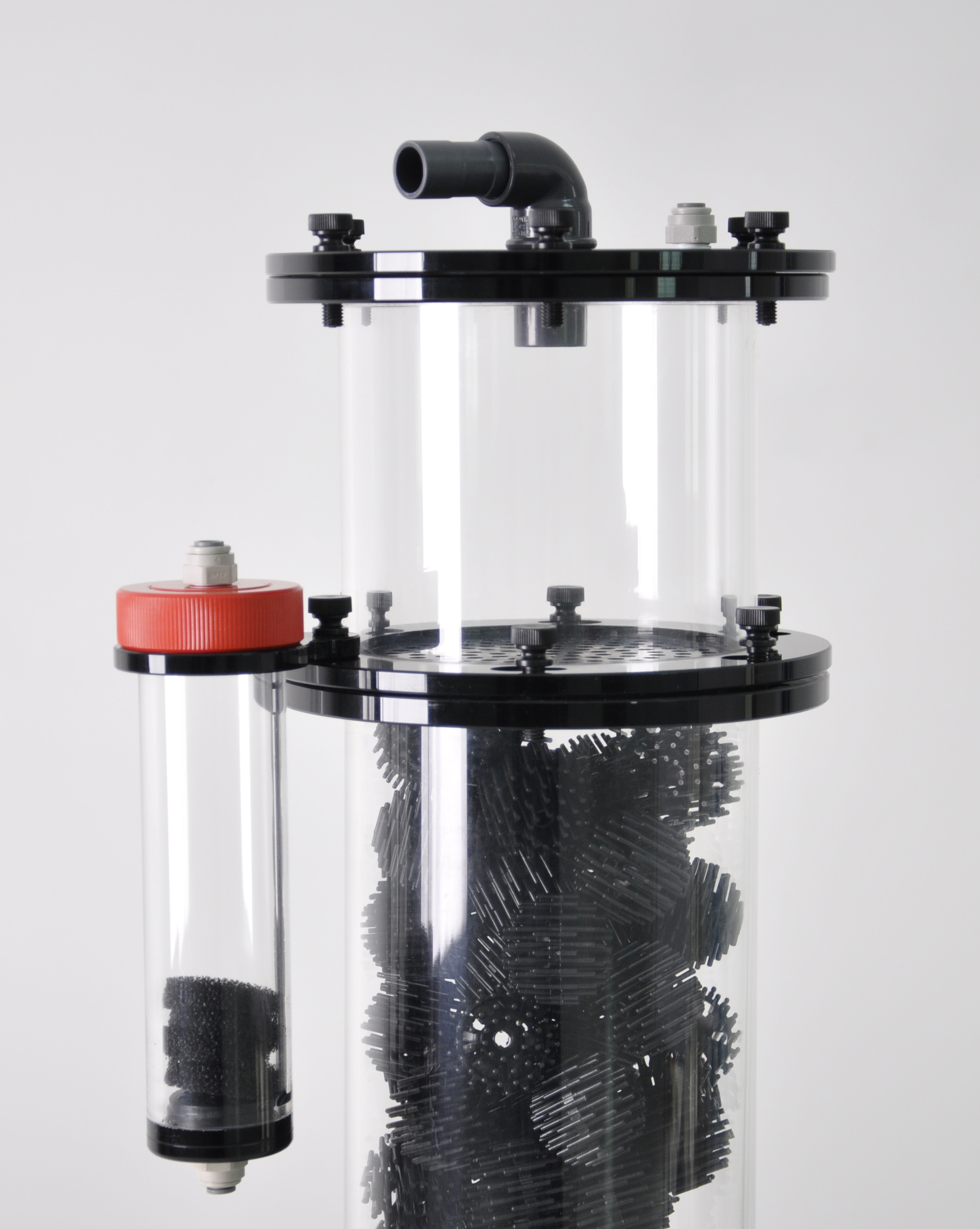 CoralVue has quietly released a couple of new pieces of equipment onto the aquarium market with their new Reef Octopus Ozone Reactor and Ozone Generator. The new reactor and generator combine to make an effective tool for mixing ozone and aquarium water in order to raise the tank's ORP (oxydation reduction potential). While most ozone users simply inject it into their protein skimmers, the ozone reactor is specifically designed to maximize the dwell time the ozone has with the aquarium's water. This makes the system so much more effective, leaving your aquarium water crystal clear.
CoralVue recommends using their Reef Octopus Ozone Reactor with their also fairly new Reef Octopus Ozone Generator. The Coralvue Ozone Generator is capable of producing up to 250 mg/h of ozone, and it is adjustable to a lower output depending on your aquarium's needs. There's no information about the price of either item, but both are available to purchase through a CoralVue products reseller.
More images and a video can be seen after the page break.