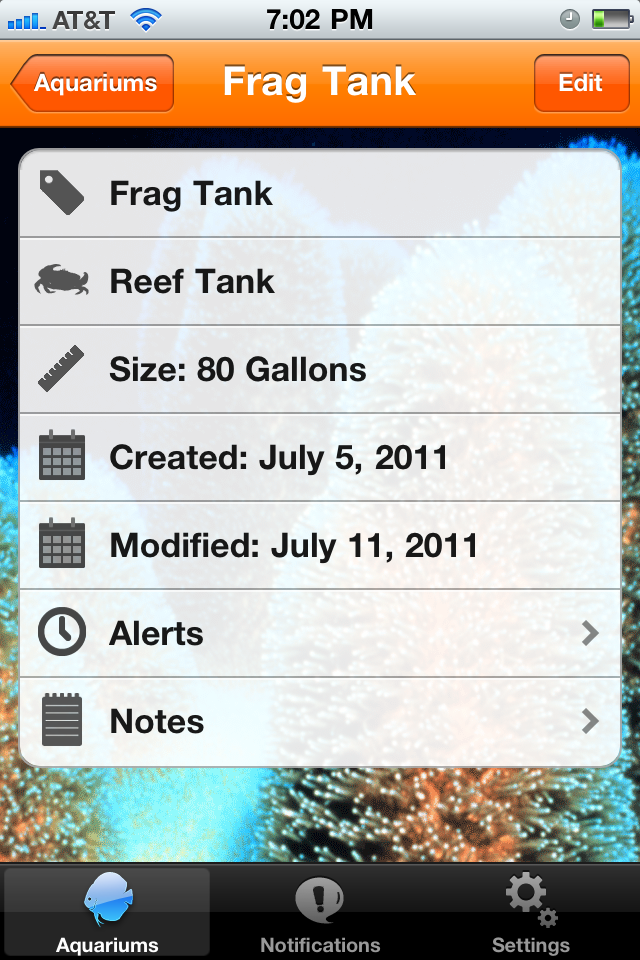 Back in February, we were given access to a new Apple application designed to serve as a digital planner for aquarium maintenance tasks. Called the aquaPlanner, the original version of the app was a great piece of aquarium software, but it had a couple of drawbacks. These included a limited number of customizable tasks, some saltwater tasks showing up in the freshwater section and vice versa, and finally the software's limitation to just monitor one aquarium. After our initial review, the app developer took our constructive criticisms and released a version 2.0.0 update, which went live a couple of weeks ago. This update really makes the aquaPlanner app shine. Users can now add multiple aquariums and customizable tasks, and the app's new layout is much easier to use. It makes use of the iPhone's native number scrolling and digital keypad. Additionally, the new version allows for a notes section to keep track of any interesting events that take place in your aquariums.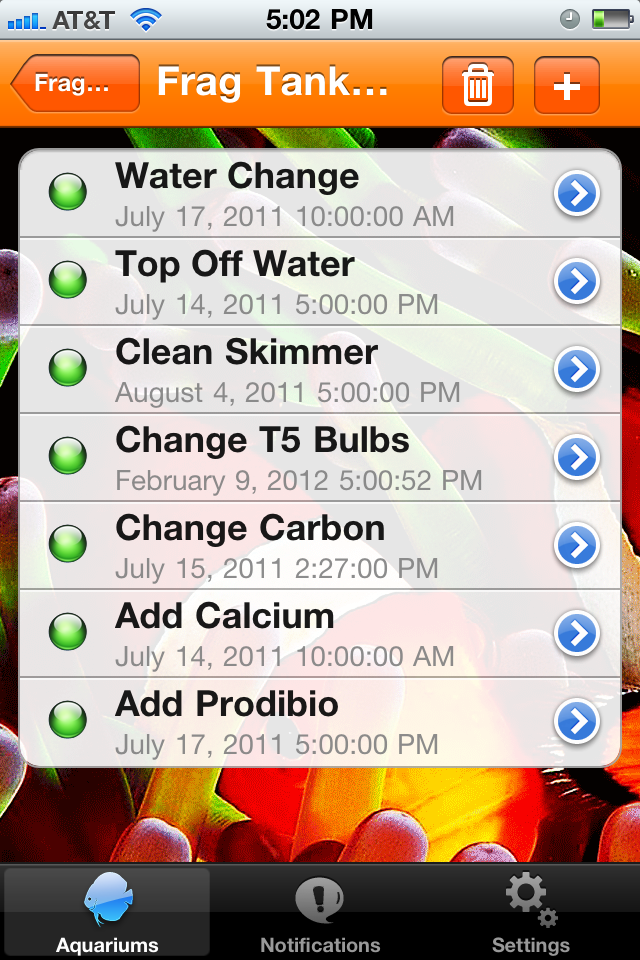 Since the release version 2.0.0, I've really given the aquaPlanner a workout. I added both of my aquariums to the list, setup customized schedules for each, and let the reminders roll on in. The app reminds me to dose additives to the tank, top off water, clean the protein skimmer, and even keeps track of water changes. I honestly love using this software because I'm just too busy to remember what to do and when sometimes.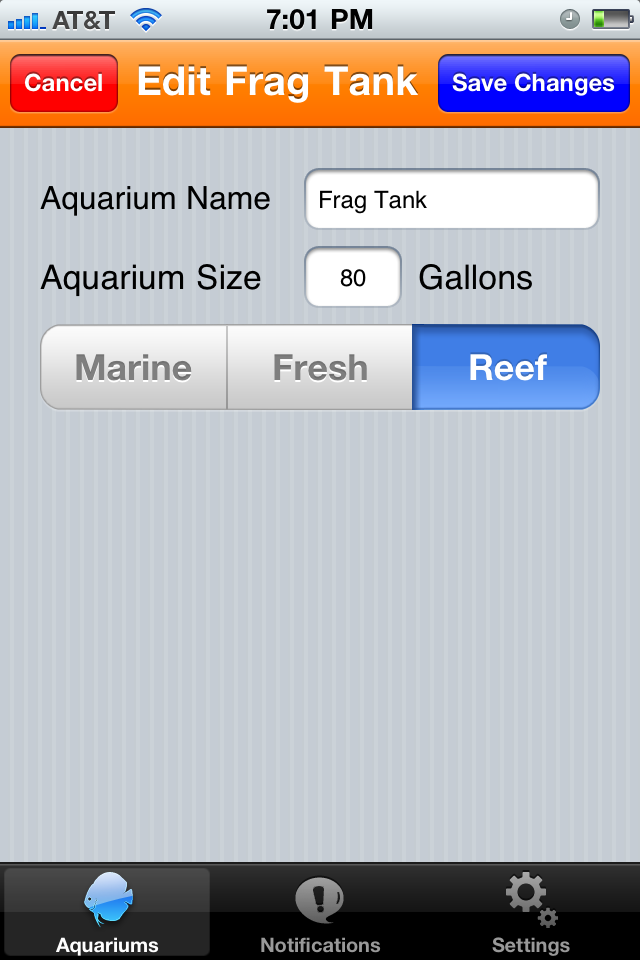 The only improvement that I could think would be needed at this point is the inclusion of volumes in some of the alerts. For example, it's often difficult to remember how much to dose of a certain additive, especially when you have a bevy of two part solutions, bacteria additives, and so much more. But even if those don't show up in the next version, we'll still be very happy with this app.