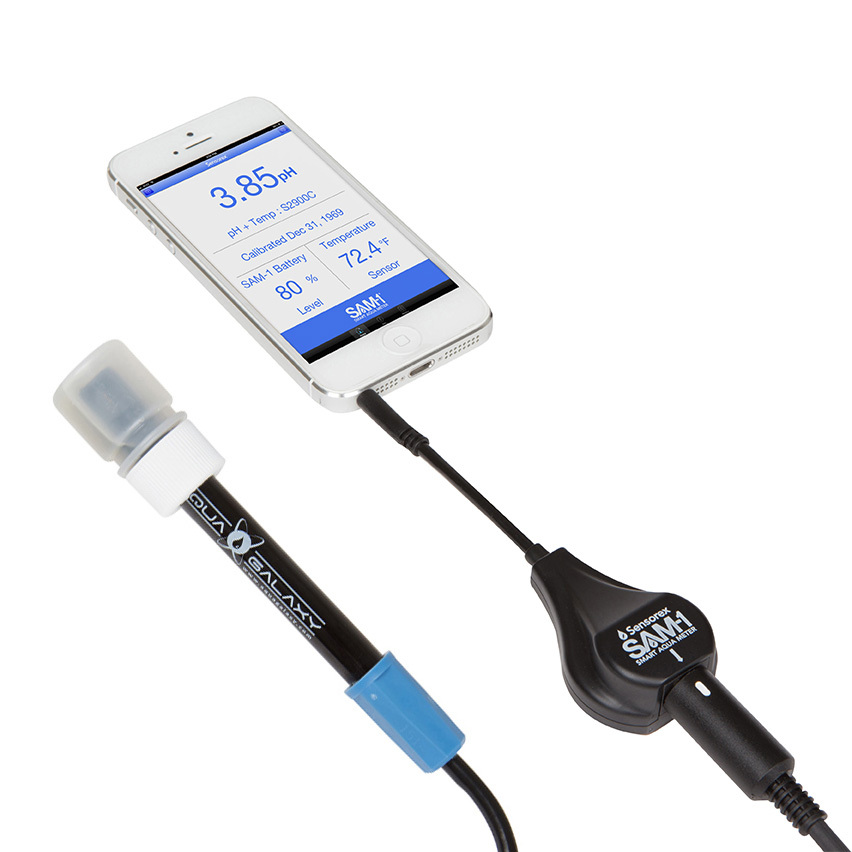 Aquarium controllers and recent advances in lighting mobility have made the smartphone a crucial tool for aquarium keepers, and the folks at Hydro Galaxy are looking to incorporate them into the picture even more. They're releasing a line of probes that turn your iPhone (and eventually Android devices) into digital water meters. Called the Aqua Galaxy Smart Aqua Meter, this nifty little device plugs into the headphone jack of your iPhone or iPad, and presumably an iPod Touch, and lets you read pH, temperature, ORP, and TDS. On top of that, the associated app geo-tags all data points, so you can track all of your results geographically as well. How cool is that?
The hardware for the meter, besides the phone itself, consists of a SAM-1 port that plugs into the headphone jack of your iDevice. It has space for one probe to be plugged in at any given time, and from what we can tell there are a total of five different probe combinations available. Sure, you'll probably have to disconnect the pH probe in order to read TDS, but that's a reasonable tradeoff for getting to use your phone to read and track your aquarium's water parameters. Now, all we need to do is find some way to get the SAM powered phone to dump the data into our AquaPlanner app.
The Aqua Galaxy setup starts at roughly $215 and climbs to just under $325 for the full setups. Probes are available to purchase separately as well. An Android version should be available just in time for the holiday season.