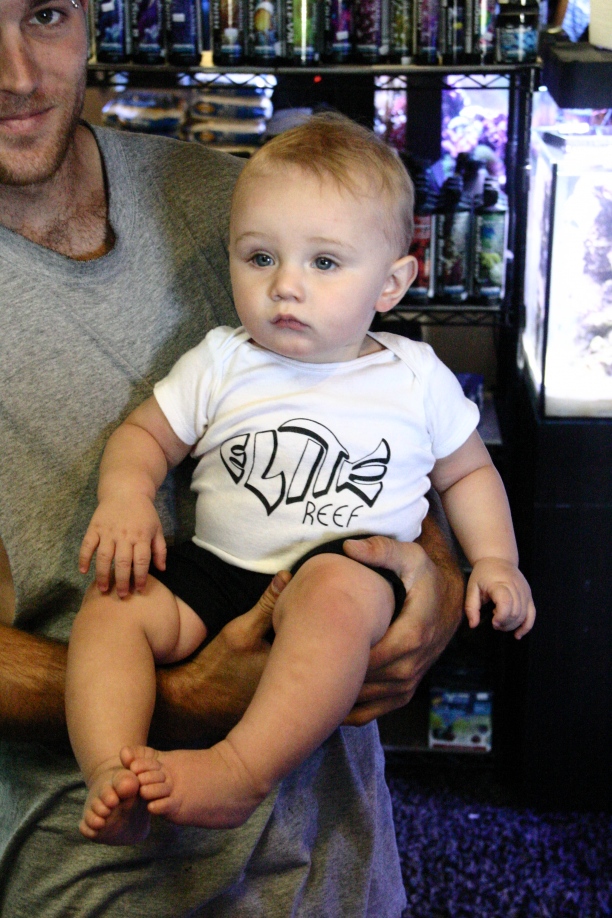 Elite Reef Fest was held this year at Elite Reef in Denver, Colorado on July 23rd. I organized a lot of it, so naturally I was there to snap some photos to share across the net. This event was primarily devoted to charity, and this year's cause of choice was the Cameroon Development Fund. Tons of raffle items were rallied to help raise funds, and a few sponsors also got in on the action. The community surrounding the shop also helped out with the occasion, so we had big discounts on pizza, beer and flowers in the shopping center. The highlight of the event for most had to be Downtown Aquarium bringing frags to sell, which were cut from their huge displays. They brought nothing but high end SPS, sold it for ten dollars each (massive frags), and weren't around very long! Elite Reef also offered 20% off all livestock all day and had some crazy auction style sales going on as well.
Elite Reef Fest was a huge success and tons of fun, but what it all comes down to is what we managed to do for charity. Our raffles raised over $1,500 which is enough to send five kids to school for a full year including room and board. Items included:
Donated by Elite Reef and Marine Engineers:
CADLights 4 gallon pico and stand
Donated by Innovative Viewing Systems (IVS):
IVS Portal
Donated by AquaticLife:
AquaticLife 1600LPH return pump
Donated by Sunshine Systems:
Sunshine Systems AquaUFO LED
Donated by Reefuel:
Four bottles of Reefuel Live phyto
Donated by BoostLED:
BoostLED Reef Lamp Clamp and PAR30
Donated by MASC:
Instant Ocean Foods
Ecosystem "Reef Solution"
Kordon "Ich Attack"
Seachem "Reef Dip"
Weiss Organics chemical pack
Microbe Lift chemical pack
Brightwell chemical pack
ZooMed T5 Lamps
ZooMed Foods
12 Gallon Instant Ocean Eclipse Aquarium Kit
and much more…
Donated by EcoTech Marine:
Vortech MP10es
Donated by Sunlight Supply:
D&D "Seawater" Refractometer
Donated by TGL Consulting:
Aquavitro Chemical Pack
Combo Coral Rock
Donated by Brent Ward:
Cut and Color from the Firehaus
Donated by AquaMedic
2 X 70 watt halide pendants with ballast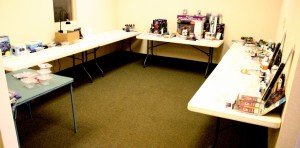 It was quite a list, and there were definitely a lot of excited people when it came time to call out numbers. Elite Reef Fest also boosted numbers for the neighboring pizza shop by over 250%.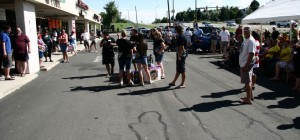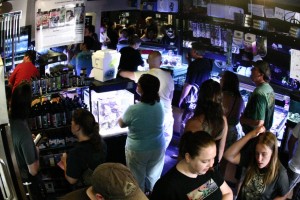 I'd like to thank all of our sponsors who made this possible, and I hope to work with all of you again next year!
For more details about ERF 2011 or about future events, visit: Elite Reef Fest