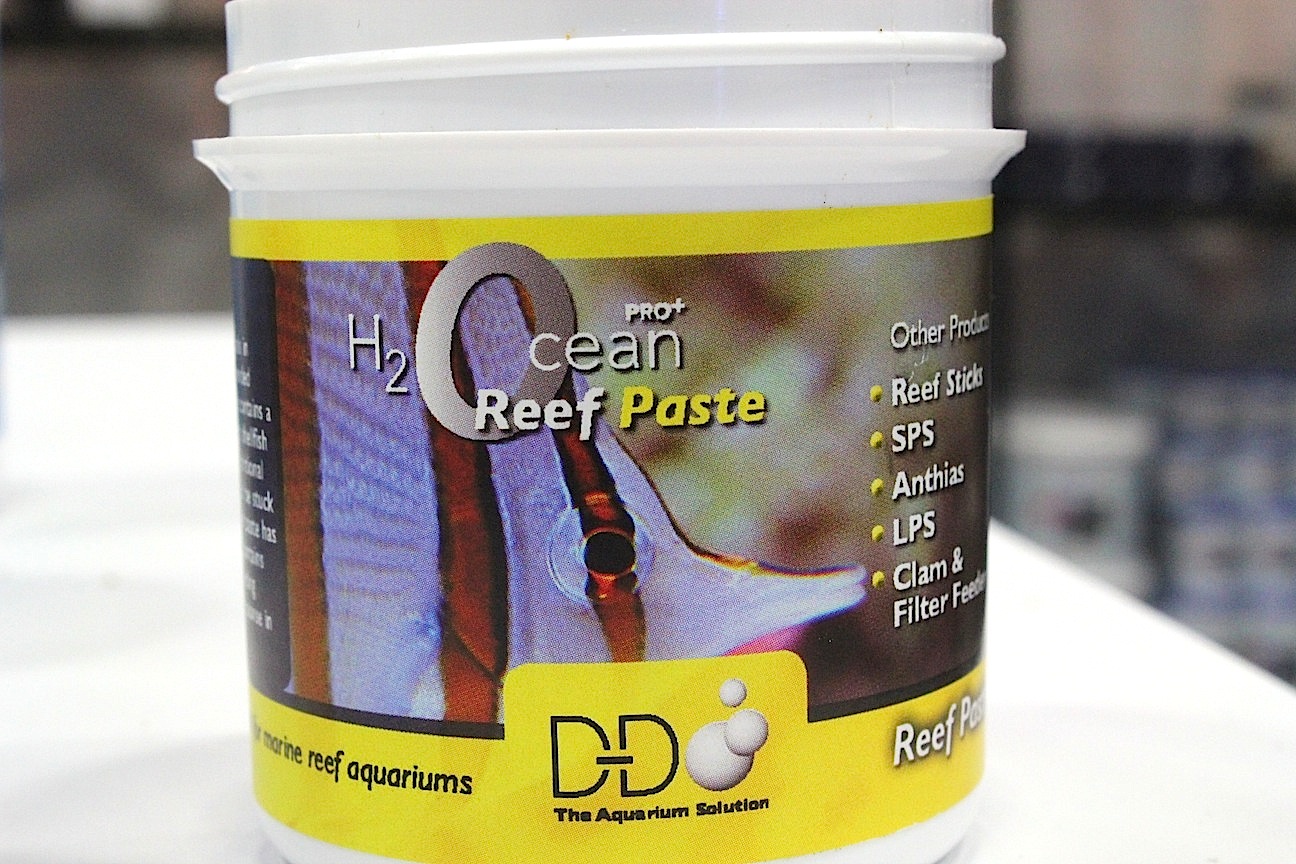 Gone are the days when aquarium hobbyists were limited to flake or frozen food for their fish and corals. D-D The Aquarium Solution was at MACNA showing off one of their newest additions to their lineup, the H2Ocean Pro line of foods. We glanced over all of the food types of course, but the Reef Paste was one that really stood out. All of the H2Ocean foods are said to contain highly nutritional and natural ingredients like spirulina, fish, tuna, clam, brine eggs and other protein sources, but it's how the Reef Paste is held together that really caught our eye. Obviously the food is a paste. It is a moist mass of stinky food in a little jar, but it can be pulled out in varying amounts and rolled together in any size glob, crumbled into tiny pieces, rolled into pellet form, or whatever other shape your fish and corals respond best to. And for really finicky eaters, you could even smear a bunch of the food onto a piece of rock, allowing the fish to discover it during its normal grazing activities.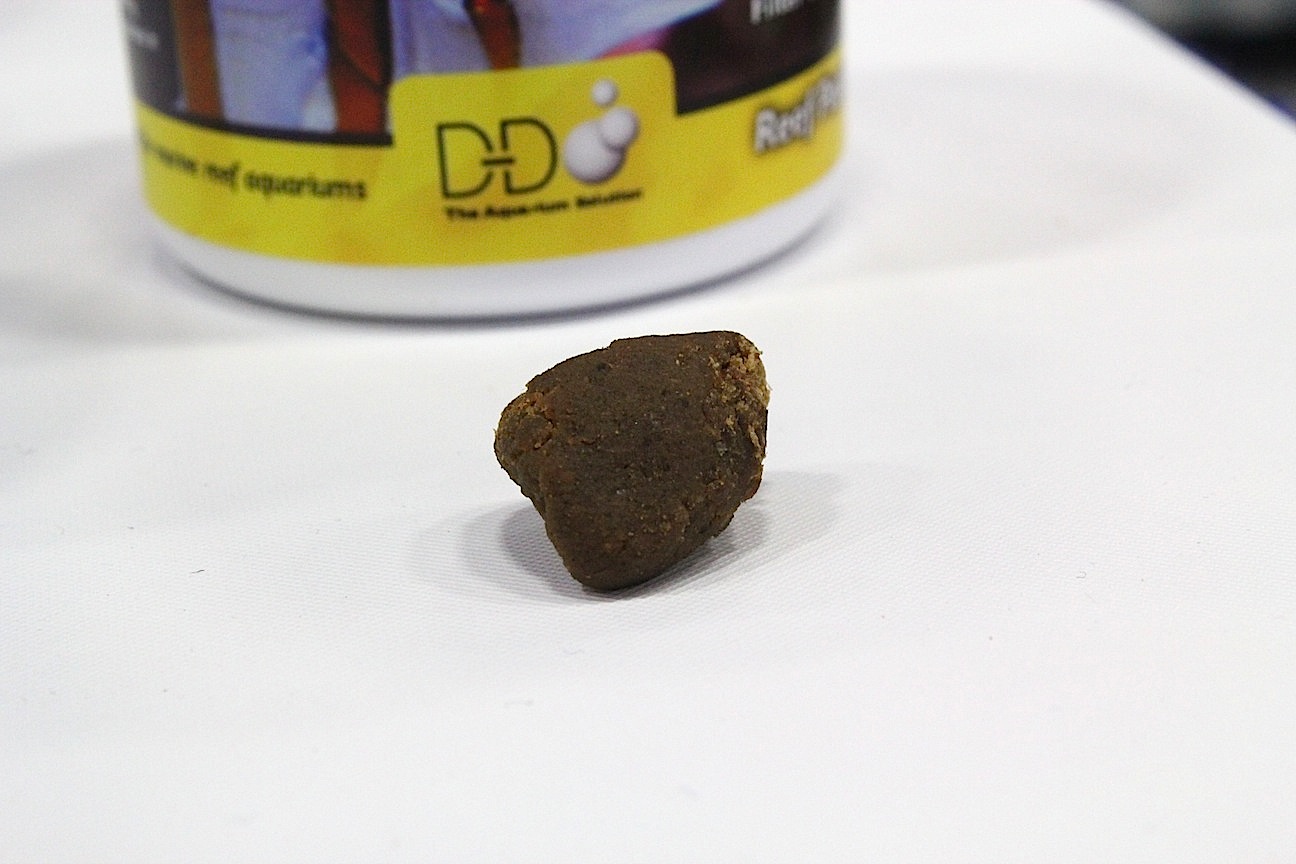 While we didn't get to try any of the H2Ocean Pro foods in our personal aquariums, we have found the use of other gel-based and paste-like aquarium foods to be very beneficial. Some are a little difficult to break into manageable chunks, but the fish seem really respond to all of the varieties we've tried out. Hobbyists can break off small or large pieces of the food, allowing different organisms with different feeding requirements to all be targeted with one food.
The H2Ocean Pro Reef Paste is currently available in two different sizes (125ml and 250ml tubs), and the price starts around $20 for the smaller tub and $30 for the larger one.