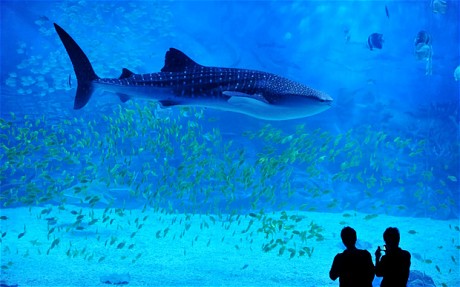 The public aquarium movement in China is a quickly growing one, with the the number of aquariums having more than quadrupled in the last 15 years. To go way over the top in an effort to entertain tourists, one such aquarium, the Whale Shark at the Whale Shark Aquarium of Yantai, has placed five whale sharks on display. But the spectacle isn't just drawing loads of visitors, it is also drawing harsh criticisms from conservationists, and for good reason. The five massive sharks, which can grow to lengths exceeding 30 feet, have been placed in a tank measuring only 88ft by 52ft. In contrast, the Georgia Aquarium only has three whale sharks and their housing is ten times as big.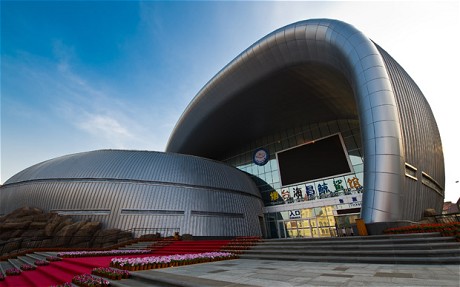 Despite all of the criticisms, people continue to flock to the atrocious aquarium. The Whale Shark Aquarium has only been open a month, but has drawn in over 30,000 visitors. A spokesman for the aquarium has expressed confidence in the aquarium and the long term survivability of the sharks, stating that they have been able to keep a whale shark alive for more than three years in a different aquarium. Conservationists, on the other hand, are quite doubtful and and have shown with historical data that whale sharks tend to only have a life span of less than two years in captivity, despite living for over 70 years in the wild. Regardless of the arguments by the conservationists, this trend will likely remain unchanged due to the complete lack of legislative protection for marine life in China. On top of that, China doesn't even recognize the whale sharks as being endangered, despite it being listed as "vulnerable" by the International Union for the Conservation of Nature.
Story and images originally found at The Telegraph.