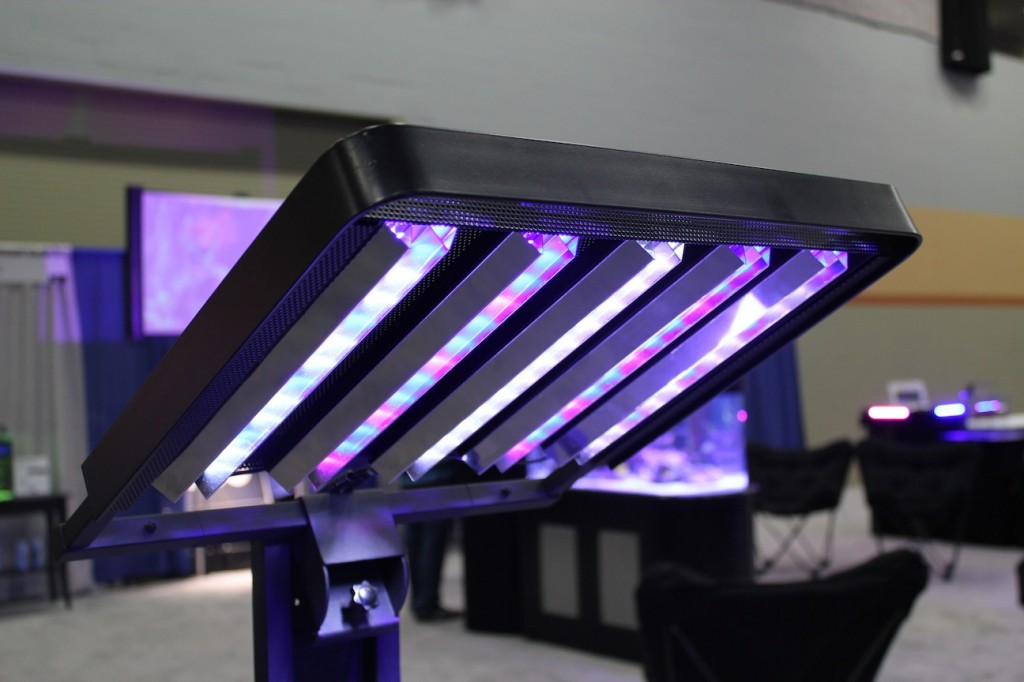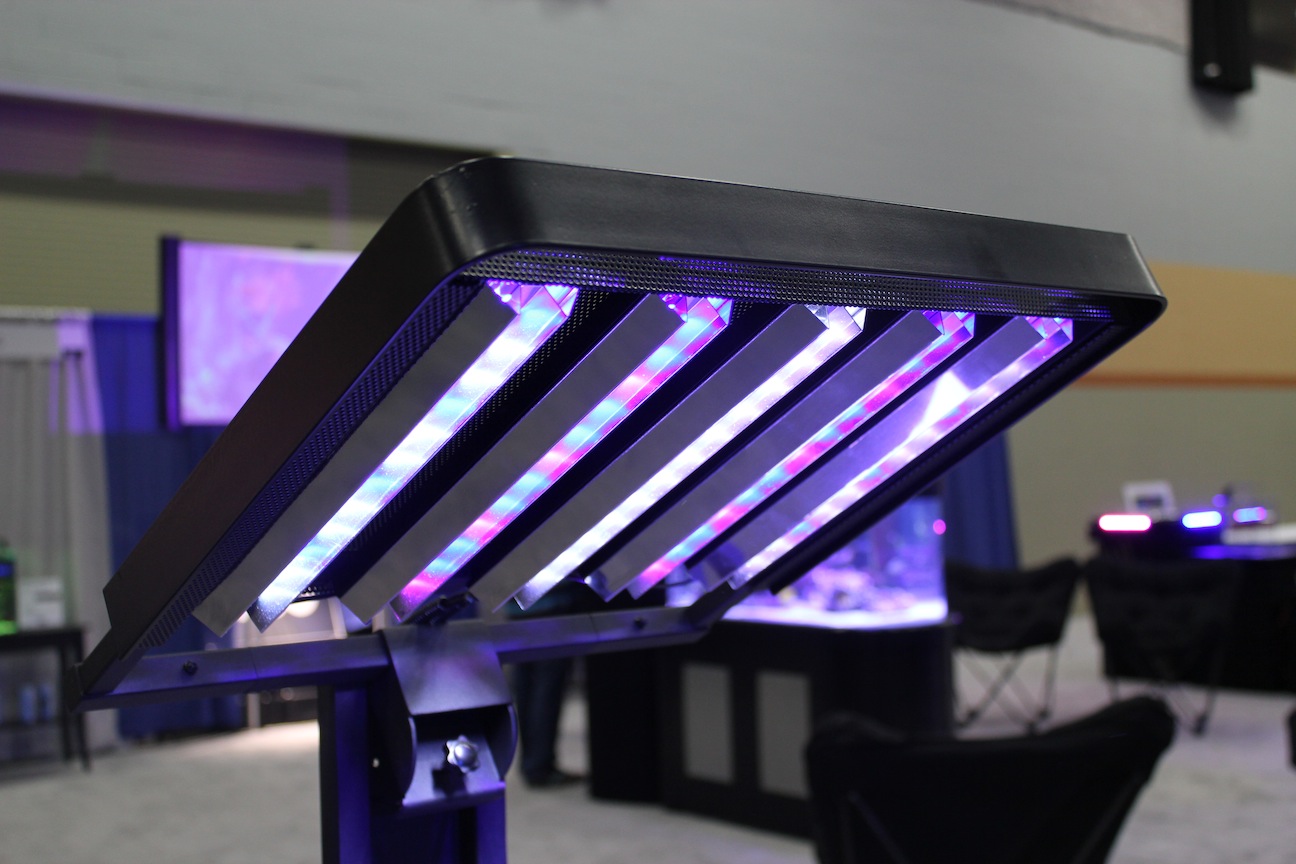 Earlier this year, Ecoxotic released a new version of their popular Panorama LED modules, which also meant an updated Panorama fixture was right around the corner. The new Panorama fixture is much slimmer than the previously offered fixture  at just 1.5″ thick. This is accomplished by using the thinner Panorama Pro modules that also lack the bulky protective shield, and because the new modules can share power supplies, there is also far less clutter. Also differing from the previous generation is the amount of color combinations available. The new Panorama fixtures will have modules available in five different colors, along with the option to use the RGB modules.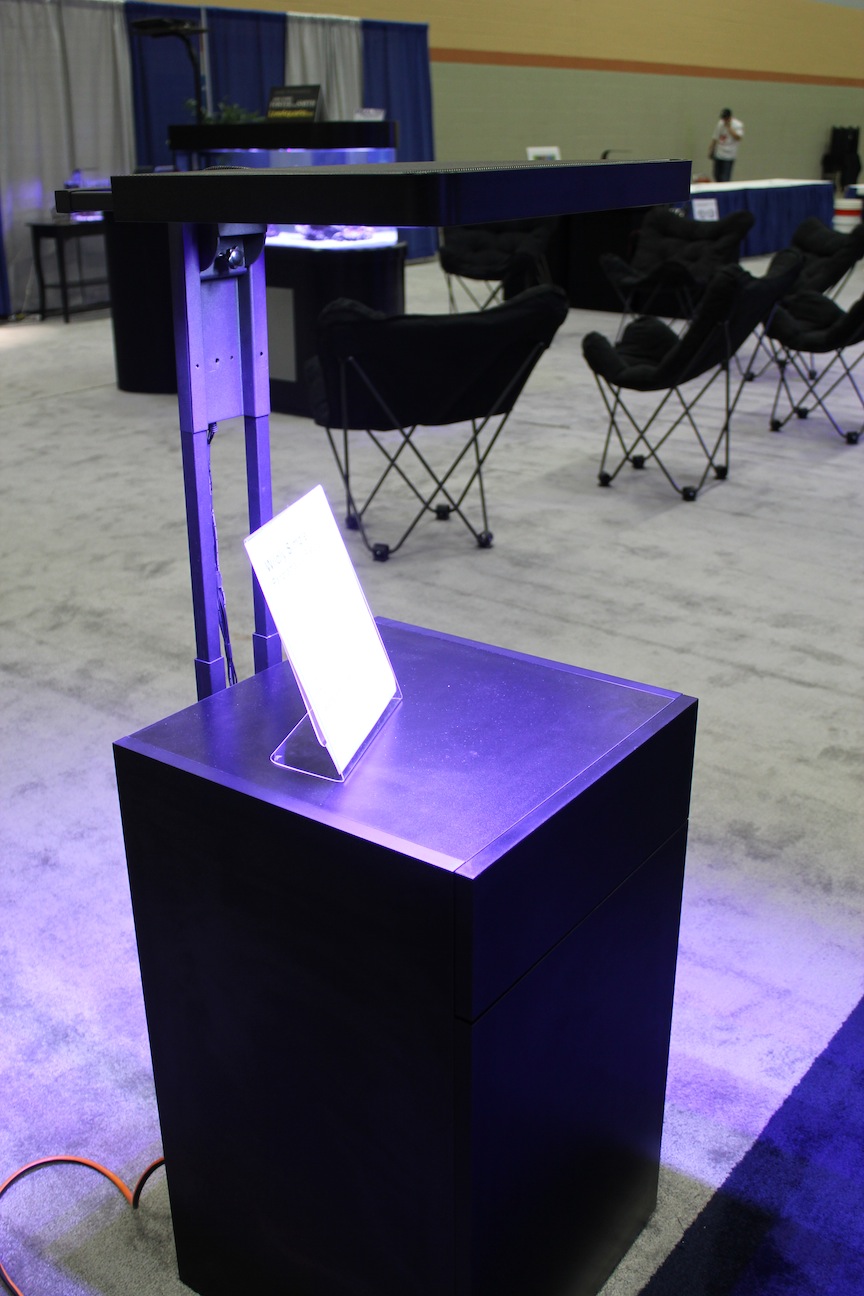 As with the previous generation, these LED fixtures will come in 18″ and 24″ long models that can be mounted over the aquarium in a variety of ways. The most common of these mounting options is accomplished by a low profile metal stand that has a nifty locking mechanism that allows the light to be propped up, as seen in the image above. To make the new Panorama fixtures even more appealing, they are going to be a bit cheaper than the previous generation. The smaller version comes in at $400 and the larger at $500, both of which are significantly cheaper than their first generation counterparts.
Another cool feature of the new Panorama fixture is its versatility with upgrades. The modules themselves have a "user defined arrangement", which means they can be moved from left to right within the fixture thus allowing for room for more lights in the future or even moving the lights to target corals. Spacing the modules out allows hobbyists to put Stunner Strips or even more Panorama modules to bolster the light output. A set of reflectors is also available for each of the individual modules, which reportedly boost light output by a huge percentage.