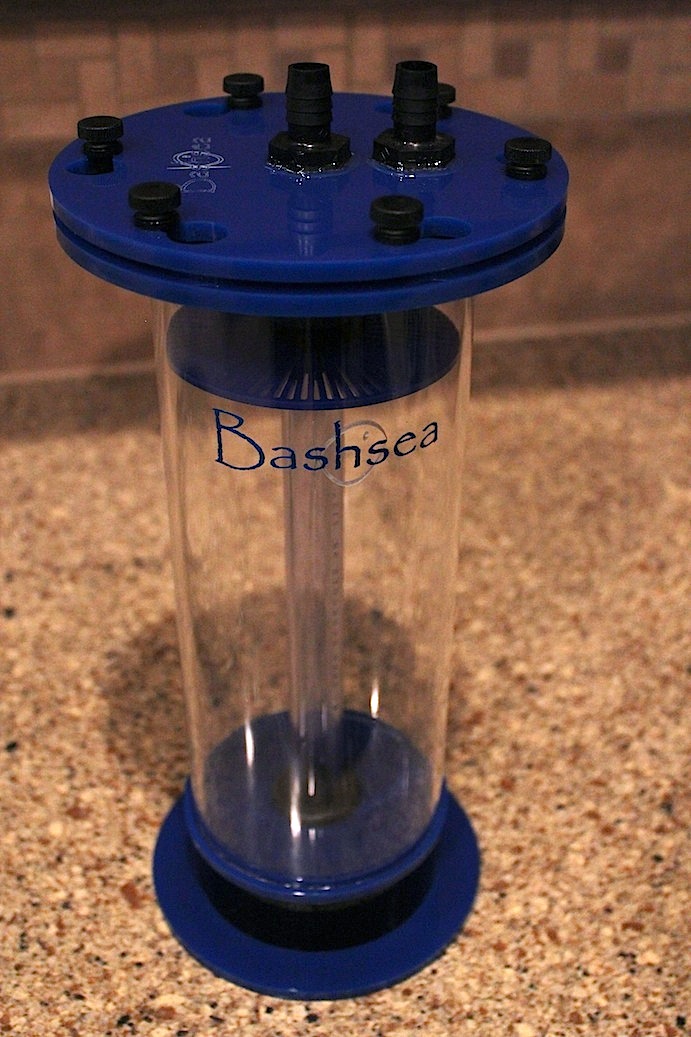 We recently received a PM-1 media reactor from the guys at Bashsea, who seem to be putting their own unique spin on a lot of the aquarium products we already use, and we wanted to step through a few of the different features before be toss this pellet-filled bad boy onto our aquarium. Aptly called the Pellet Master, this media reactor is a well-built and sports several features that make it different than most. Starting with the top and working our way down, we see a thick lid that is held in place with six nylon thumbscrews that slide into the keyhole openings. With a simple twist of the lid, the top comes off with ease and lets us see where the Bashsea PM-1 really steps away from the rest.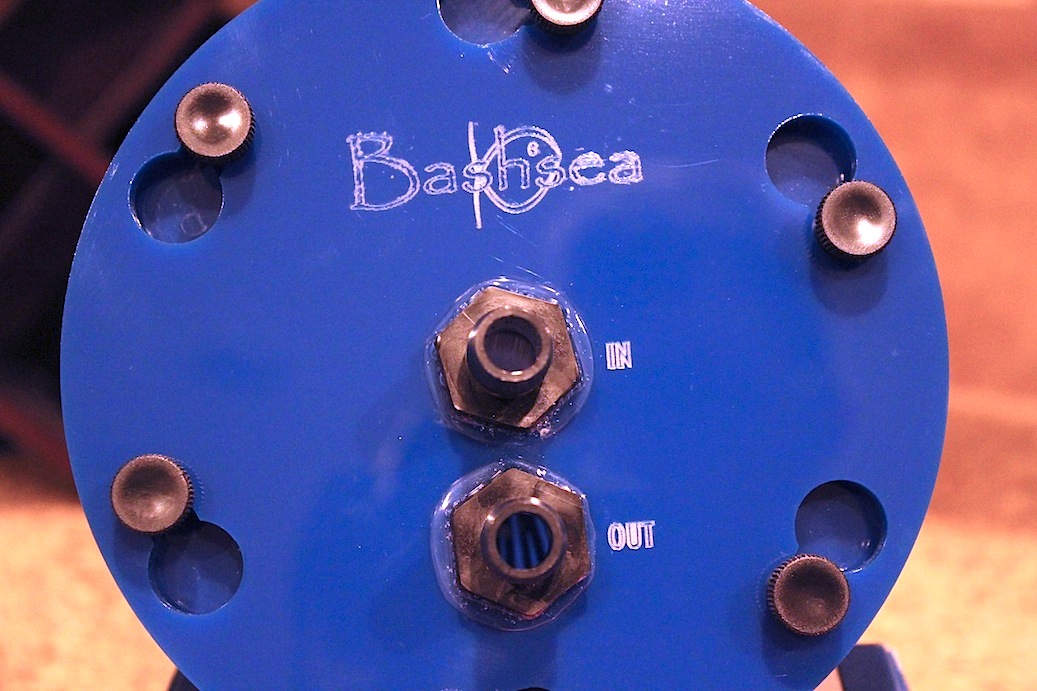 Unlike a lot of reactors seen in the hobby, there were no foam pads in the Bashsea PM-1. This means there's nothing to get clogged up and no consumable parts of the reactor itself. Instead of using sponge pads, the reactor uses a fine-tooth screen that can be removed for cleaning when needed. The teeth on this screen are close enough together to keep most media from escaping, but also spaced far enough apart to keep the water flow sufficient enough to tumble the pellets. And since the biopellets dissolve as they are being used, the lack of a foam pad is actually desirable as the media bacteria leftovers can escape the reactor and be skimmed off.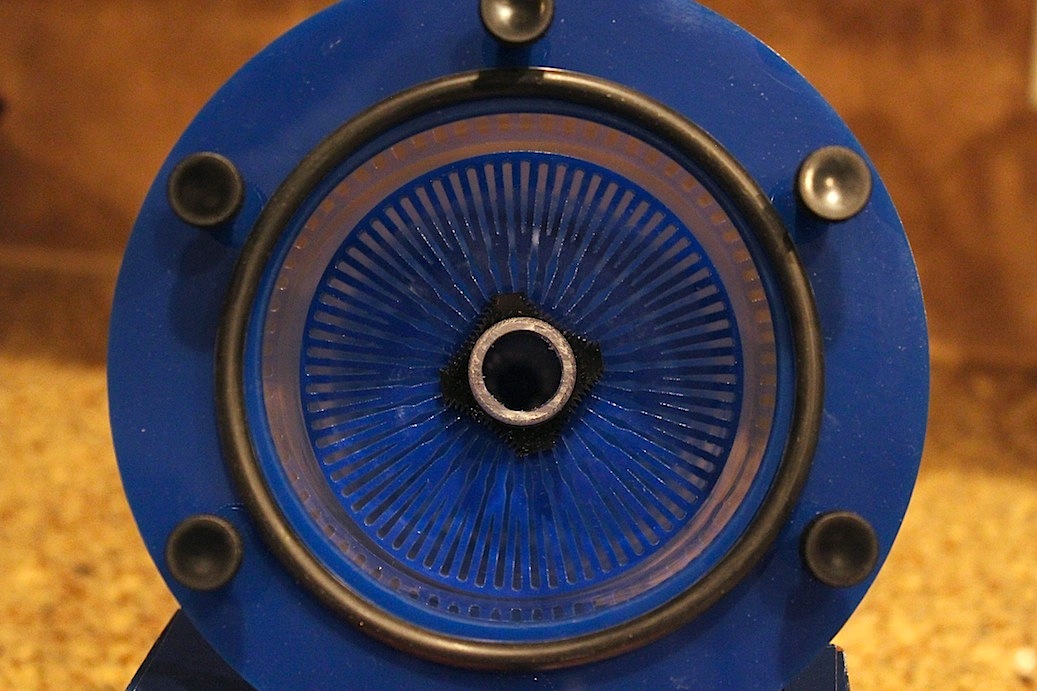 Venturing a little deeper, we found something even more interesting. The tube that pushes the water to the bottom of the reactor terminates into a separate chamber and a Uniseal type rubber fitting. Where most media reactors simply use another fine screen at the bottom, the Bashsea reactor has an acrylic plate with all of the holes arranged in single file around near the walls of the chamber. We haven't gotten a chance to evaluate the effectiveness of this water diffusing plate, so we can't comment on how well it works, but definitely consider us curious.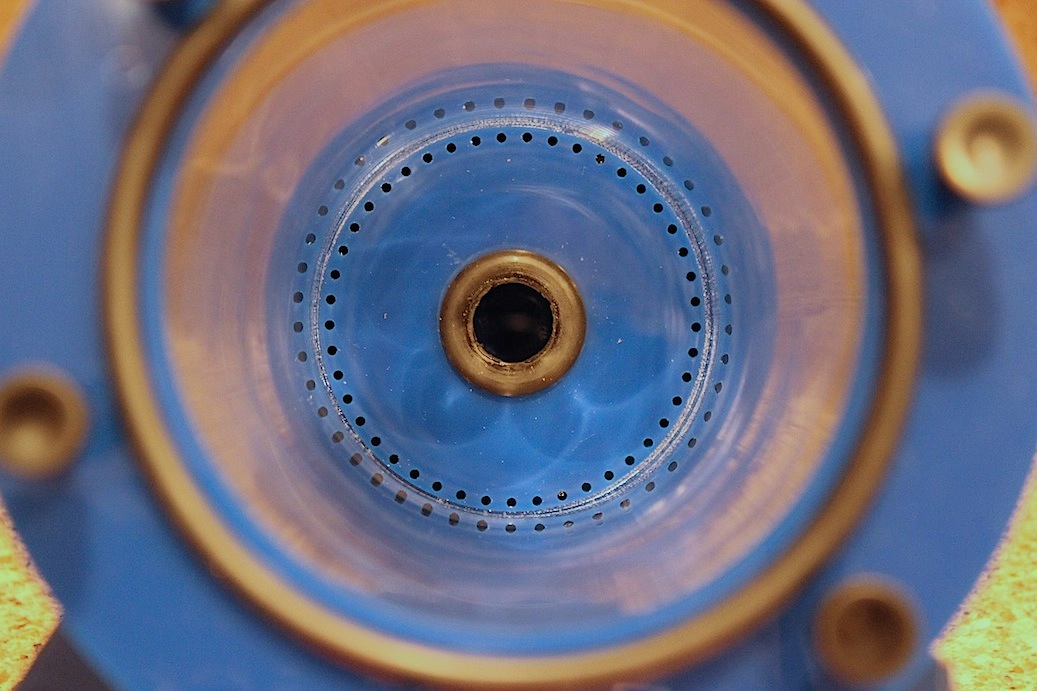 Obviously this is not a full review of the Bashsea PM-1 media reactor. We still need to toss some pellets into it and see how well it stirs them up. So stay tuned for the full review and some video footage of it in action.