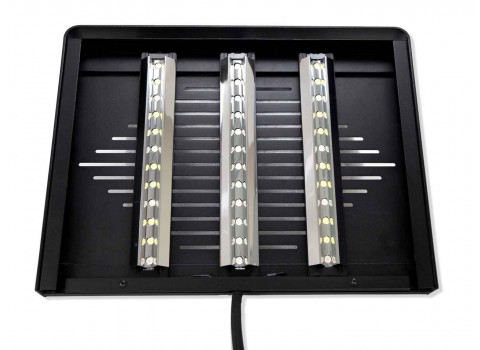 Riding off the success of their products over larger aquarium setups, Ecoxotic is giving their popular Panorama Pro LED fixture a cute little brother. The new 18″ Panorama Pro features the same great modules as the 24″ version, with the only exception being that there are three individual modules instead of five, making the fixture perfect for aquariums with a little less volume and a smaller footprint. The 18″ fixture sports three adjustable and customizable 19watt Panorama Pro Modules, each with their own reflector, that can be repostitioned anywhere inside of the hood from left to right. Additionally, more Panorama Modules and even Stunner Strips can be installed into the fixture if you're nano tank requires a little added intensity or you just want to mix up the spectrum a bit. Heck, you could even add on a few RGB Panorama Pro Modules to really dial up the spectrum control.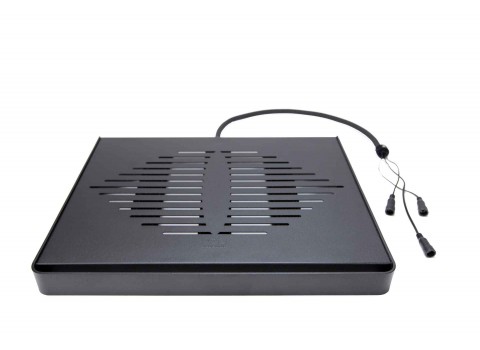 So, what does each fixture come with out of the box? The 18″ Panorama Pro fixtures come packaged with a bevy of accessories, including two inline on/off switches with adjustable dimmer control, two 24V power supplies for dawn/dusk control, polished reflectors, and even an EcoCham cleaning cloth to keep those reflectors shining bright. The included modules are two 12K White/445nm Blue and one 445nm Blue, which should add just enough blue to the tank to make the corals glow without overdoing it. The mounting gear is sold separately, but the good thing is there are four options available. The lights can be suspended from the ceiling, mounted to the wall, mounted to the aquarium's stand, or even placed on the aquarium's rim with the appropriate kit.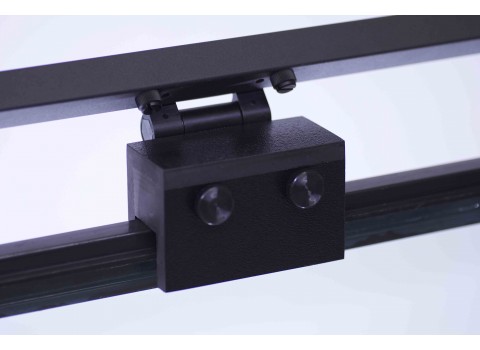 In terms of pricing, the 18″ Panorama Pro fixture comes in at $400, which is $100 less than the 24″ version. As for availability, the new fixtures start shipping next week, and rumor has it that we're getting our hands on some. When they do arrive, the lights will be tested in a couple of ways…over our 3 foot long 90-gallon aquarium and over our new Oceanic Biocube at the office, just so we can get a feel for how well these bad boys light up a good range of aquariums. So, be sure to stay tuned in for that review.