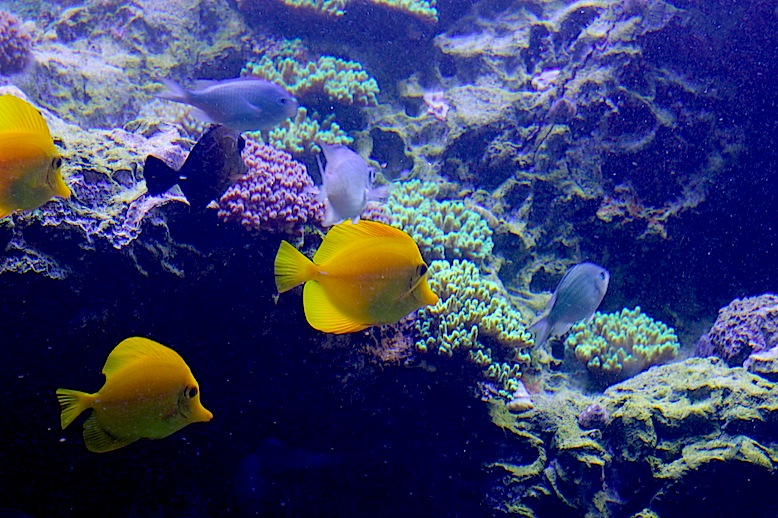 We were very pleased to read on CORAL Magazine's website yesterday that all of the bills aimed at banning aquarium collection in Hawaii, along with a majority of those seeking extensive regulations, scheduled for the 2012 legislative session have been essentially defeated in their respective committees. Ret Talbot explains that of the 14 bills submitted, 13 lost all momentum and failed to schedule the required hearing needed to make it to the next level. Without the hearing, any proposed bill would not be able to make the Friday First Lateral deadline, unless a waiver is obtained, and the bill would be virtually dead in the water, so to speak. Unfortunately, the bills aren't completely dead just yet, as they could be resurrected. Those familiar with the workings of the Hawaiian Legislature state that no bill is truly dead until the official end of the legislative session, which falls on May 3rd. Despite this, experts on procedure indicate that there is almost no possibility of these bills passing into law, likening their passing to a hail mary pass.
Despite this big win for the aquarium industry, a few bills and resolutions still exist.
With a combination of 18 total bills and resolutions being introduced to the legislation this year, there has always been a good chance that at least a couple of them would get a little traction somewhere. Even though almost every single bill has been shot down, one still exists…Senate Bill 1387. Called the "White List" bill, SB1387 is one that was carried over from last year and would require the Hawaii Department of Land and Natural Resources to establish a short list of species that could be harvested for the aquarium trade. On top of that, all four of the resolutions (SR2, SCR1, HR6, and HCR8) are still active simply because they don't face the same deadline that killed most of the bills.
The problems for the aquarium industry are over, unfortunately. Even though the Hawaiian lawmakers overwhelmingly rejected the anti-aquarium legislation at the state level for this year's session, the activists will simply tweak them and re-introduce them next year. It's a continuous cycle that may yield the same results from year to year, but the hopes are that one day they will stick. We're just glad that the decision makers are listening to common sense and the scientifically backed data that indicates the aquarium fishery is sustainable.
As always, we'll continue to keep an eye on this story. We also encourage you to head on over to CORAL Magazine's website, as Ret is the go-to guy for information centered around this discussion.