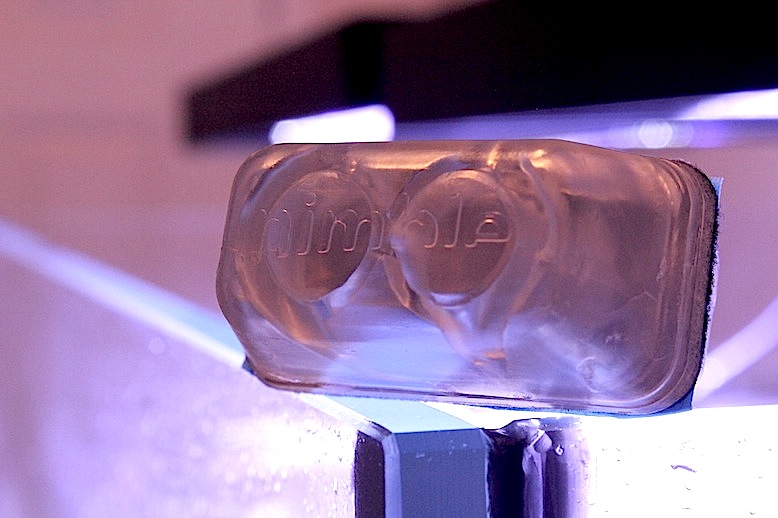 Magnet algae cleaners are a must-have for any aquarium keeper, well at least those who enjoy looking through the glass. But that doesn't mean the algae removing devices have to be a big, bulky eyesore. Subscribing to this same train of thought, nano hobbyist turned aquarium equipment producer, Jerome Mopsik of Nimble Nano Inc, got tired of having to constantly put his hands into the aquarium in order to clean. At the time, about 8 year ago, magnetic algae scrapers were far too large to reasonably function in his small aquarium. So, he set forth creating his own nano sized magnet, which eventually culminated into a pair of magnetic products that nano aquarium keepers just couldn't get enough of. And fortunately for us, we got our hands on the larger of the two scrapers, called the Nimble Super.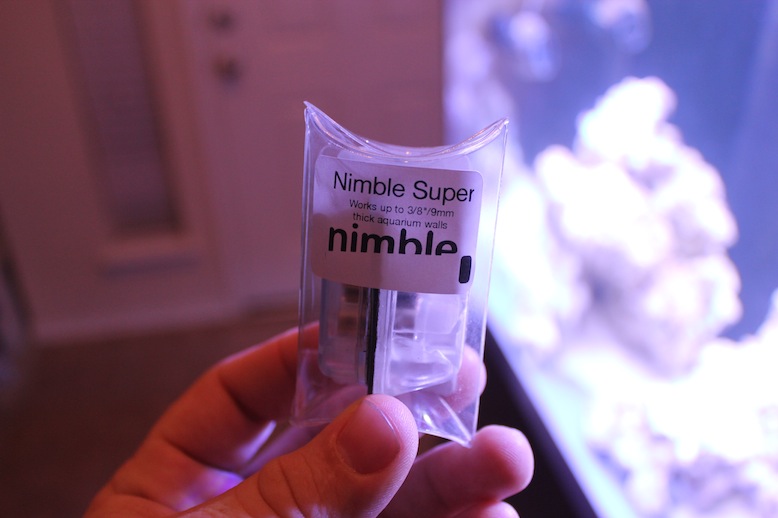 The first thing that jumped out at as with the Nimble Super was its tiny size. Coming in around 2″ long, this magnet cleaner is one of the smallest offered on the market. The little magnet can get into the tiniest of places, but that doesn't stop if from providing plenty of surface area to get all that pesky glass growth. This algae conquering is aided by replaceable scrubbing pads, which were able to take down just about everything we threw at it.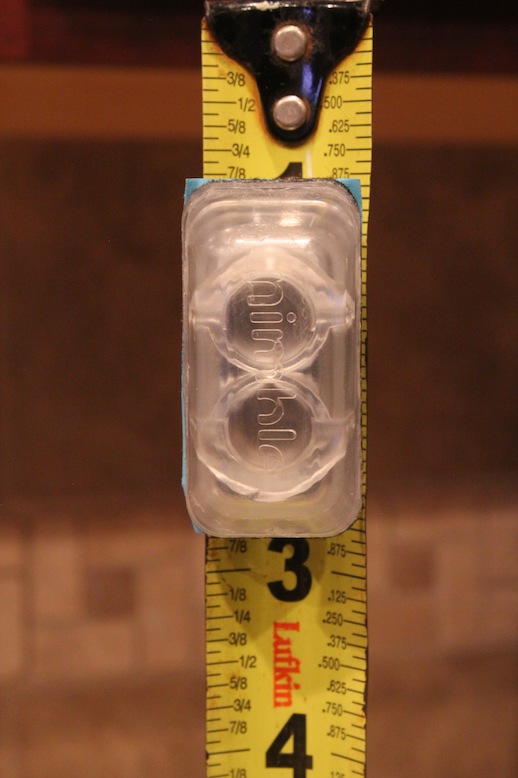 Standing apart from the typical algae magnets, the Nimble line sports a clear plastic housing that shows off its internal. This feature isn't exclusive to the Nimble lineup, but it was certainly one of the first to implement the design. Regardless, this features allow the tiny magnet to disappear very easily into the backdrop when not in use.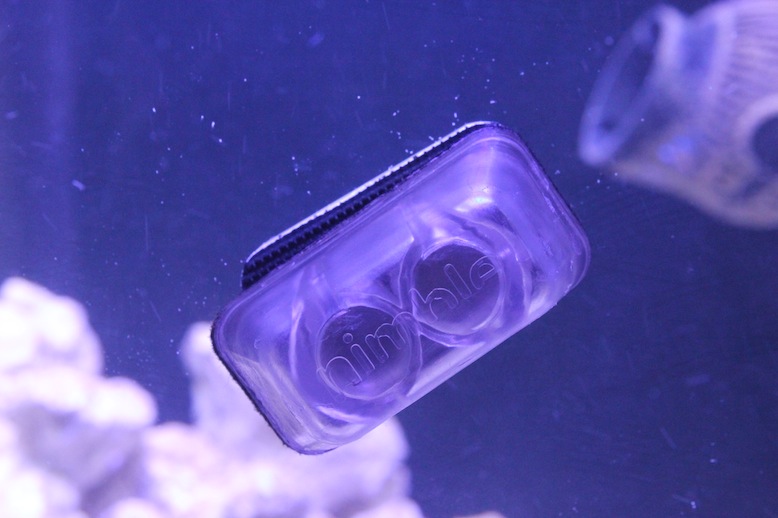 The going rate for the Nimble Super is $16, which is spot on with other similar products…most notably the Vertex Cleaner-Mag Duplex. It should be noted that the Nimble Super sacrifices the ability to float by using the clear plastic, which shouldn't be much of an issue since most nano aquariums aren't very deep.
We haven't gotten to play much with the Nimble Super, but in our limited use we're quite pleased…especially since it was able to rid our 90-gallon aquarium of algae and calcium deposits on the glass.