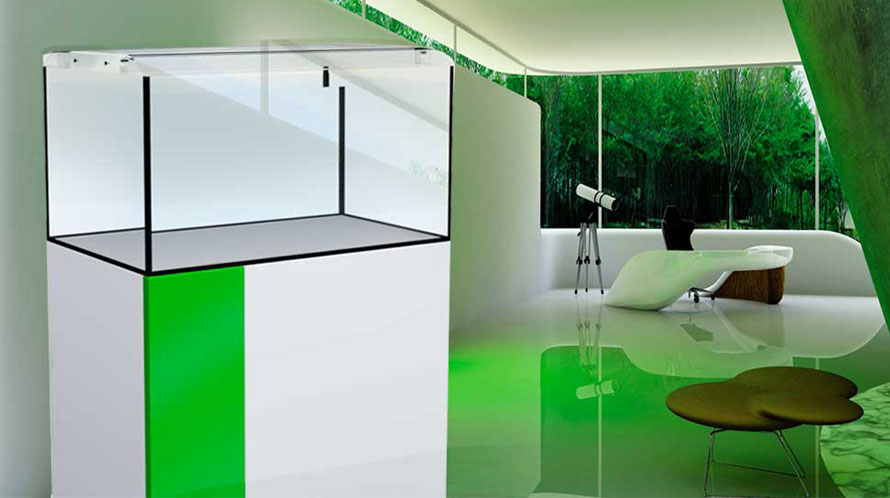 Elos has had their hands full lately, releasing several new products just prior to the upcoming Interzoo trade show that's just a week away. Besides the new E-Lite 3 LED fixture, the latest hot product from the high end aquarium equipment manufacturer is a very stylish new aquarium system. Called the Concept80, this system consists of a single low iron aquarium that comes in two styles, reef ready for us marine aquarists and non-reef ready for those following the freshwater side. The reef ready aquarium is referred to simply as "System", with the other receing the "Pool" moniker. Indulging our salty sides, we'll focus on the features of the reef ready version.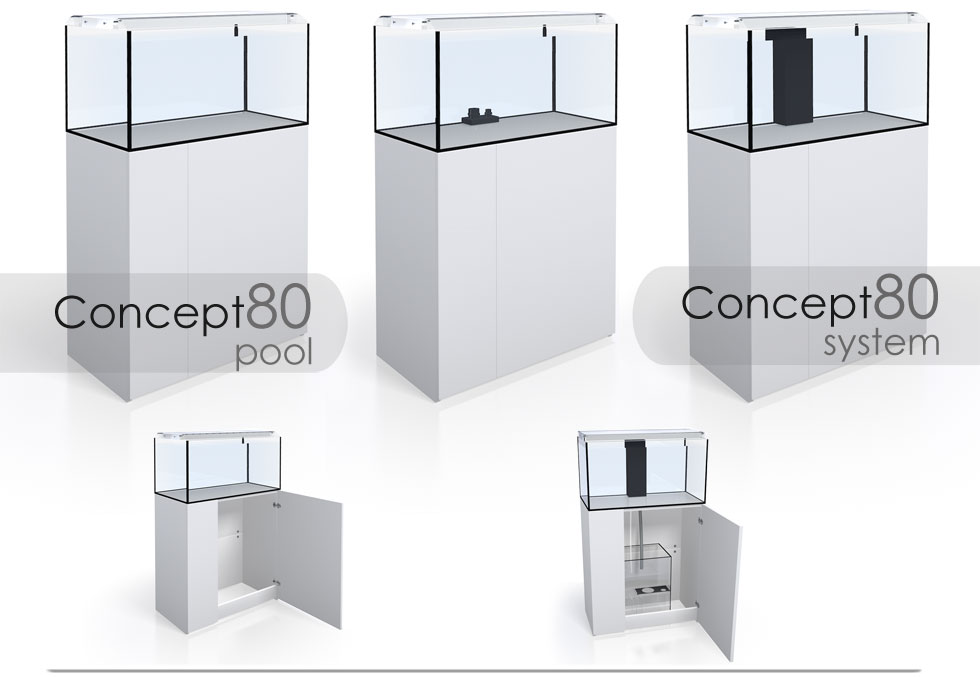 The Elos Concept80 System aquarium setup comes with a stylish stand that's in line with the Elos look, but that's not all. Also included is a simple external sump (Sump200) that houses the brand new Elos PowerSkimmer200 (PS200). The new PS200 skimmer is a needlehweel model, but we'll cover late in a future article.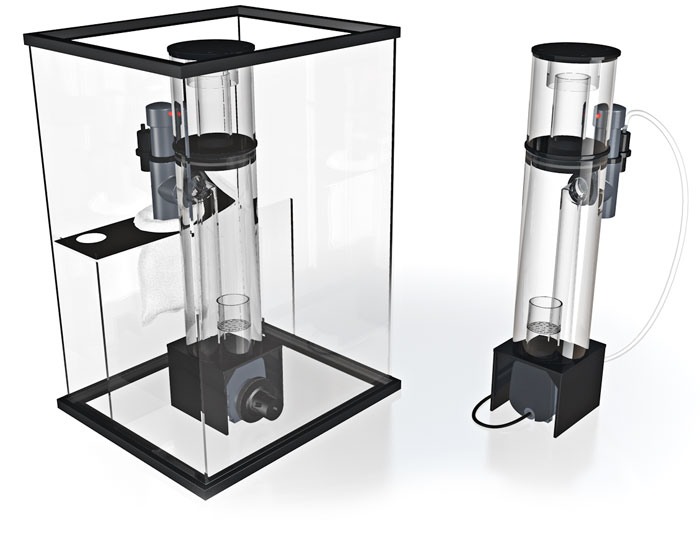 In terms of lighting, it would seem that those options are up to the user. Where most of the Elos aquariums had the option of using an Aquatop light fixture, which features a E-Lite modules built into a unique fixture, the Elos Concept80 setups are taking a slightly different route. They will use a "Top" fixture, but unlike the Aquatop, these fixtures can house products like the new E-Lite 3, various LED strips, T5HO, or seeminlgy anything that will fit.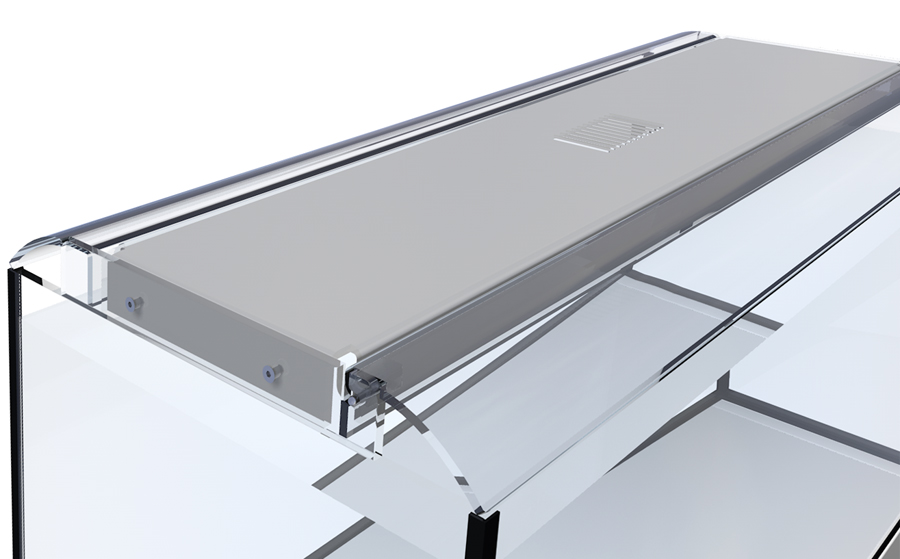 The last piece to the puzzle is the modernized cabinetry that holds the Elos aquarium up at eye level. The stand is made from marine grade MDF and is colored "Absolute White", which is a typical color for Elos. To give the setup a little personal flare, the fascia can be changed to one of five colors, whic can even be carred over to the Top light fixture as well. These colors include Absolute White, Deep Black, Wrinkled Gray, Pure Red, or the vibrant Acid Green.
There's currently no details on pricing or availability, but we'll definitely get more information during the highly anticipated Interzoo event.