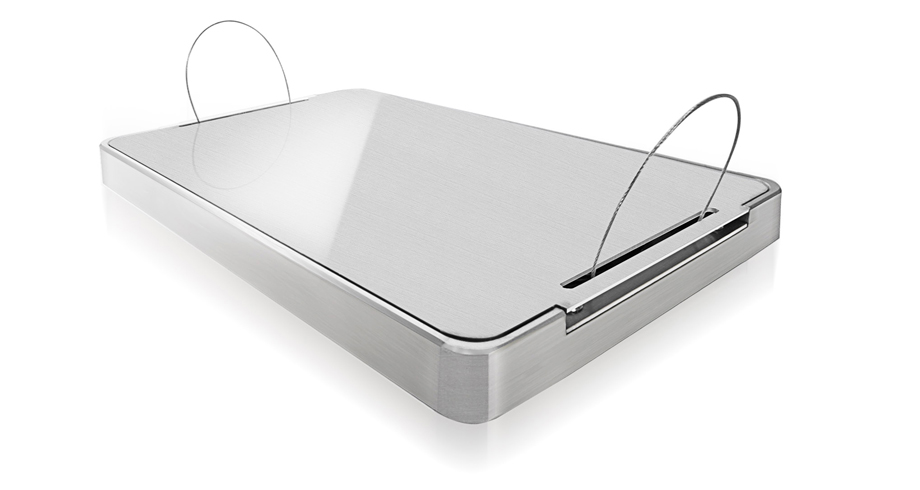 Elos has been quite busy gearing up for this year's Interzoo event, which is right around the corner, and one of the big releases that aquarists will get to feasts their eyes is the brand new Elos E-Lite 3. In keeping with current trends, Elos seems to have pulled out all of the stops for this new LED fixture, which is extremely modular and quite a bit more powerful than previous verions. Elos even touts that this new E-Lite 3 is three times more powerful than similarly sized LED fixtures already on the market. To allow for even more aquarium illumination options, the Elos E-Lite 3 will be available in two different models, with one being a small rectangular fixture and the other being a longer, thinner light.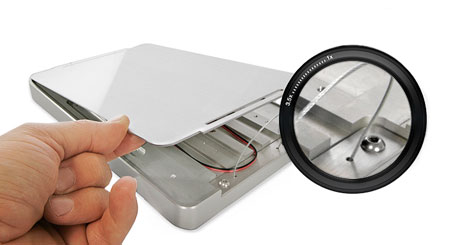 In terms of construction, the E-Lite 3 will be built of solid aluminum with a lid to allow adventurous hobbyists easy access to the lamp's internals for upgrades and modifications. This should provide a stylish, yet durable housing that reminds us of a Macbook laptop, or to keep it within the hobby, a JBJ Unibody LED. As far as upgradeability and modularity go, it would seem that all of the lamp's internals are swappable for something else. The LEDs are built into a thin board that can be shuffled, removed, and replaced in order to provide the aquarium with the desired color or upgrade the technology as time progresses.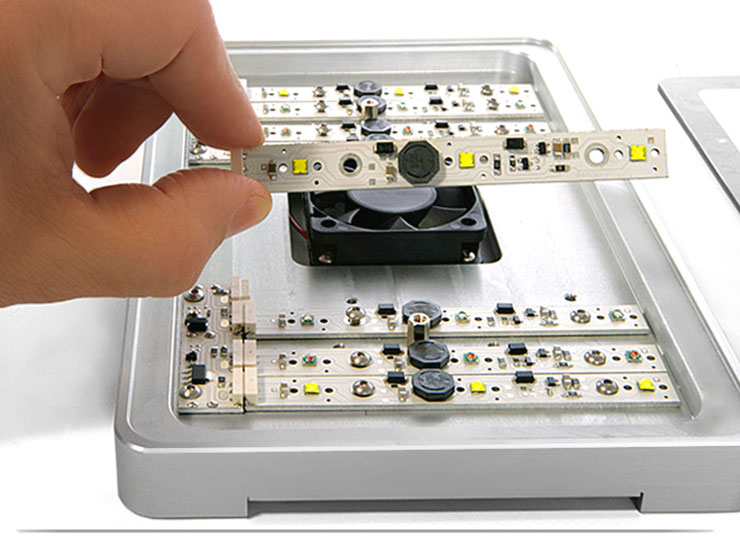 All of the emitters available to the Elos E-Lite 3 are sourced from Cree, with Cree XP-E HEW cool white LEDs coming standard in both models. These of course can be upgraded to an untold amount of color options that include XP-E Red, XP-E Green, XP-E Blue, and XT-E 457nm Royal Blue emitters. And if having that rainbow of colors wasn't enough, the fixtures were designed to be flexible, as hobbyists can control the overall color of the emitted light, as well as the intensity with the help of Elos' E-Vision controller, which allows owners to adjust light settings via touchscreen interface and adds more advanced functions to the E-Lite 3. Users can also add 24° or 48° optics to the mix to change the spread and penetration of the light energy. Heck, even the number of LEDs per fixture can be increased if desired.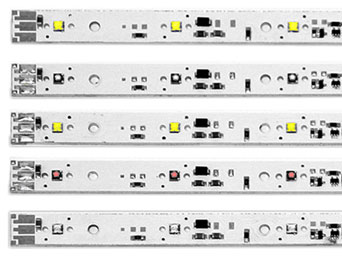 The icing on the cake, of course, is the ability to cusomtize the outside of the light fixture.  The style of the E-lite the can be changed by simply swapping out the top lid for a different color to best match your tastes. If Elos doesn't have a standard color option that suits your needs, a costom color option is also available.
Product specifications below.
Model: E-Lite 3s

Standard LEDs:

12 x Cree® XP-E HEW cool white 211 lm/led @ 630 mA

Maximum Number of LEDs:
Cooling System:

Passive (max. 12 leds) @ 20 °C
Active when optional led stripes installed (above 12 leds)

Power Consumption:

Min. Consumption: 6 Watt 5% Moon Light Sim.)
Max. Consumption: 5915 Watt
Suggested Power Supply: 60 watt, PFC
Revere Polarity Protected, Overload Protected
Voltage: 24 volt

Dimensions:
Weight:

Model: E-Lite 3L

Standard LEDs:

24 xCree® XP-E HEW cool white 211 lm/led @ 630 mA

Maximum Number of LEDs:
Cooling System:

Passive (max. 24 leds) @ 20 °C
Active when optional led stripes installed
(above 24 leds)

Power Consumption:

Min. Consumption: 8 Watt (5% Moon Light Sim.)
Max. Consumption: 109.2 Watt
Suggested Power Supply: 120 watt, PFC *
Revere Polarity Protected, Overload Protected
Voltage: 24 volt

Dimensions:
Weight:

Shared Features:

Optional LEDs:

XP-E HEW Cool White 633 lm/strip @630 mA 1.266 lm/strip @630 mA
XP-E Red 295 lm/strip @630 mA 590 lm/strip @630 mA
XP-E Green 520 lm/strip @630 mA 1.040 lm/strip @630 mA
XP-E Blue 160 lm/strip @630 mA 320 lm/strip @630 mA
XT-E 457nm Royal Blue 2,64 Watt @ 630mA

Optional Optics:

PMMA, High Thermal Stability, 93% efficiency Optics:

On-board Sensors:

Temp Sensor (increases fan speed, reduces light intensity)

Protections:

Current protection (Smart start)
Temperature (Variable Fan speed)
Temperature (Reduced Current)
PFC Power Supply (Inside Deluxe Power Supply)

Connections:

4 channels Dimmer
24 volts

Optionals:

Dedicated braket and suspension Kit, FAN, Extra Led Strips, Power Supply, Optics, External Controller (Elos Tempo), Connections box