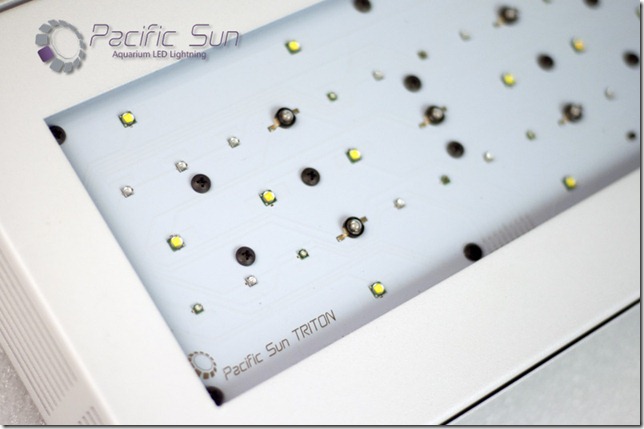 When it comes to stylish, high powered LED fixtures, the guys at Pacific Sun pull out all of the stops. Their latest fixture, labelled the Triton, reinforces that statement by offering up ten different LED colors configured in 8 different channels of control. If you're keeping score in the LED game, the Triton is currently king of the mountain in that respect. These state of the art fixtures also sport a bevy of other handy features such as built-in Bluetooth and Wifi, and compatibility with aquarium controllers like the Triton Master and GHL ProfiLux. Two models will be made available, with the only difference between the two being the fact that one will act as a master unit and the other as a slave. This is also nice on the price, as slave units don't cost as much as their more advanced counterparts.
A full list of technical specs can be found below.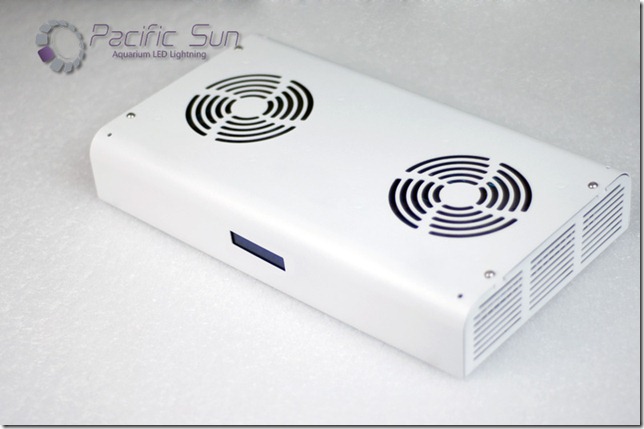 The technical data on the Triton reads like DIY reef keepers wish list. The fixture sports 10 different LEDS, with a vast majority of them being sourced from the Cree XP-E and XT-E series. In terms of colors offered, the Triton features:
(12) Cree Xlamp XM-L 180lm/W ((8) Cool White and (4) Neutral White)
(6) Cree Xlamp XT-E 450nm 575mW/W
(6) Cree Xlamp XT-E 465nm 575mW/W
(2) Cree Xlamp XP-E 475nm
(1) Cree Xlamp XP-E Orange 610nm
(4) Cree Xlamp XP-E Green 525nm
(1) Cree Xlamp XP-E Red 630nm
(5) UV-A 400nm and 420nm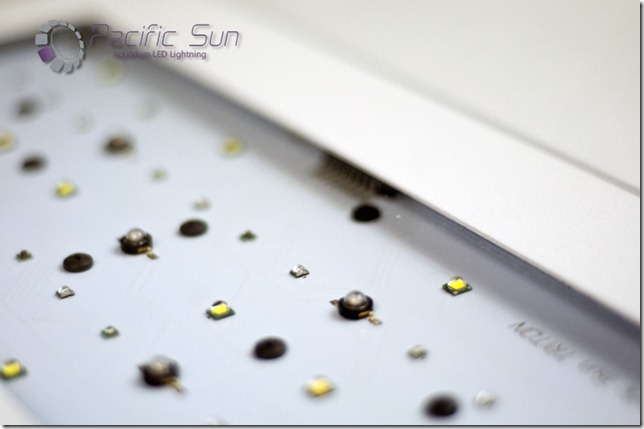 This healthy array of diodes is spread across a footprint of 14.5″ x 8″ and consumes a total of 175watts. The layout also gives a suitable light spread of 30″ x 24″, which is about what most individual modules are covering these days.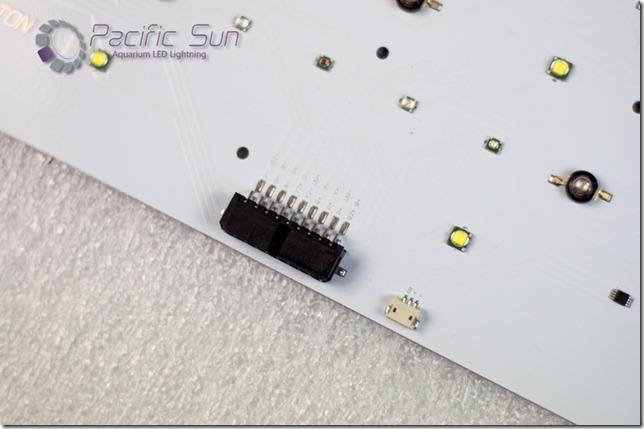 As for the price, that's where we get a really nice surprise. As of right now, the lights are available for pre-order at $999 for the Triton R2 Master and $949 for the Trition R2 Slave. That may be a little bit more than competing fixtures on the market, but almost none of the Triton's competitors can offer up this many features. The first Triton LED fixtures are expected to ship out mid to late June and units are already in production.