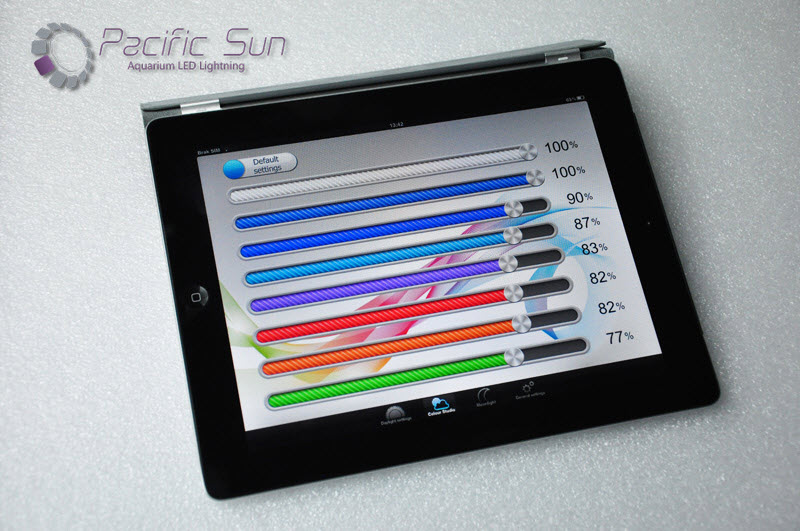 Pacific Sun has been on a tear lately, releasing a few new LED lights and some very promising software to accompany them into our aquarium setups. The Triton R2, an upcoming product that hasn't quite hit the store shelves, is a feature-rich fixture that is getting a little more mobile friendly thanks to the help of a string of apps designed for many different smart devices. Already in the late stages of development for the wildly popular iOS platform for the iPhone and iPad, this setup will allow user to adjust nearly every aspect of the lights from anywhere on the planet…assuming there's a wifi or cellular signal of course. And from the sounds of it, there is going to be plenty of other mobile devices that will be able to communicate with the Pacific Sun products, such as the Android powered Xtouch tablet pictured below.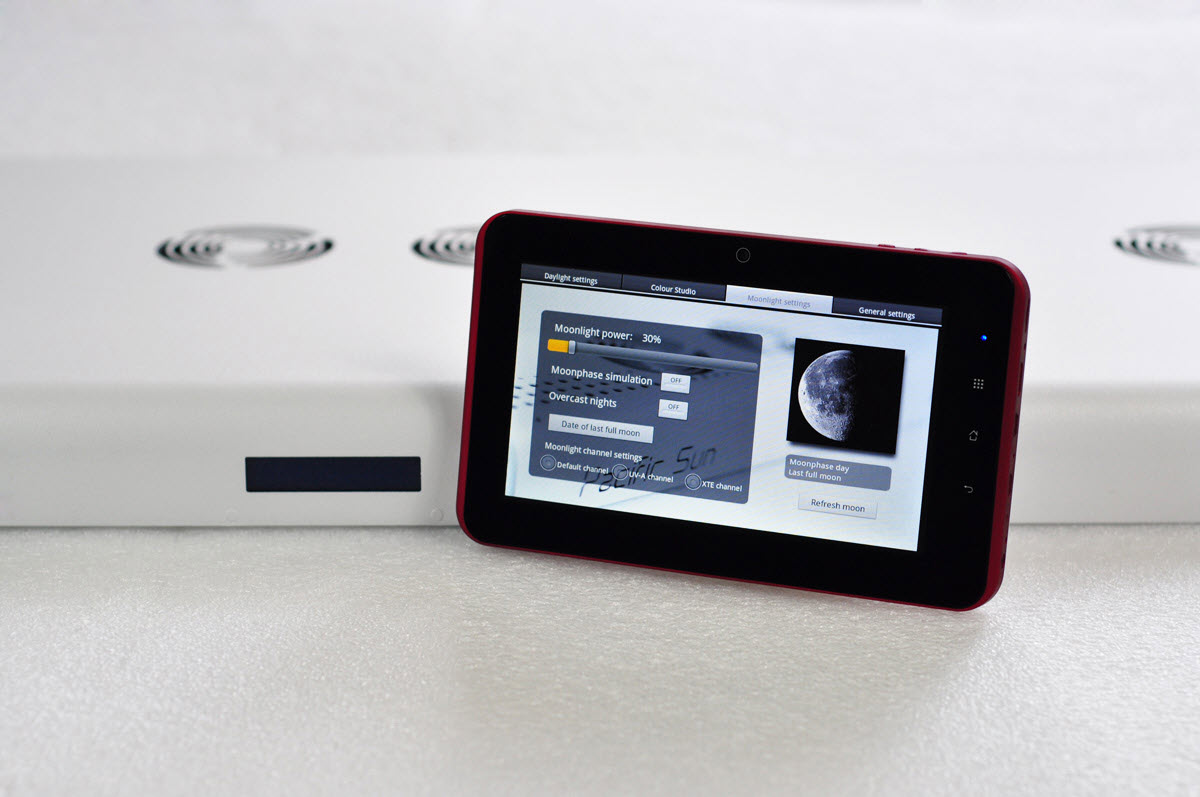 According to Pacific Sun, the Xtouch software is basically complete and gang have been using a dedicated 8″ HD Xtouch for some time now. As for other versions, the iPhone/iPad apps will be available very soon, though no date was given, and there are plans to develop for other devices as well. These include Windows phones and probably a few others, but those are on the back burner to the more popular platforms. It should be noted that some of these apps have already been created for LED fixtures with fewer channels of control, but they will not work on the Triton, as it is far too advanced.
As for the the Triton fixture itself, Pacific Sun states that the initial release date of June 15th, which has come and gone, was pushed back to June 22nd due to some last minute hardware modifications.