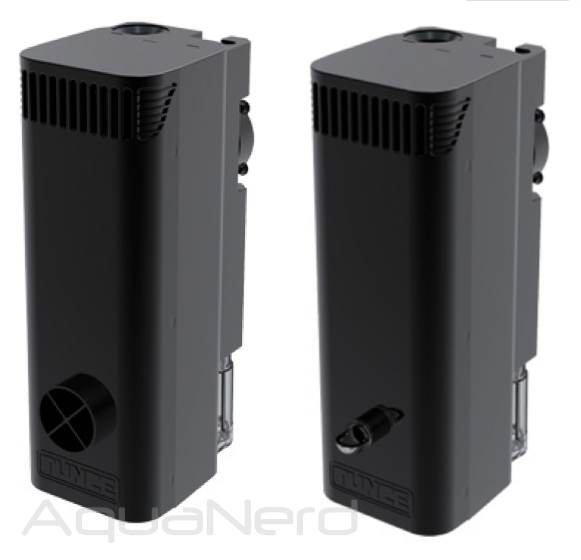 Tunze has been quite busy over the past several months gearing up for this recent onslaught of new aquarium equipment. Their latest products, which are currently on display at Interzoo, consist of a pair of new internal filters that are being added to a long standing line of Tunze Comline Filters. The two newest additions, the Comline Filter 3162 and Streamfilter 3163, are merely updated additions to that lineup and don't appear to be replacing anything in particular. Only two new models are will be released at this point, with both getting a tank rating of 15 – 105 gallons for freshwater or marine aquaria. Additionally, both have very similar hardware, with the only difference between the two being the pump. While the Filter has a simple pump with a narrow outlet, the Streamfilter actually has a Tunze Nanostream built into the bottom which offers more water flow in a wider pattern.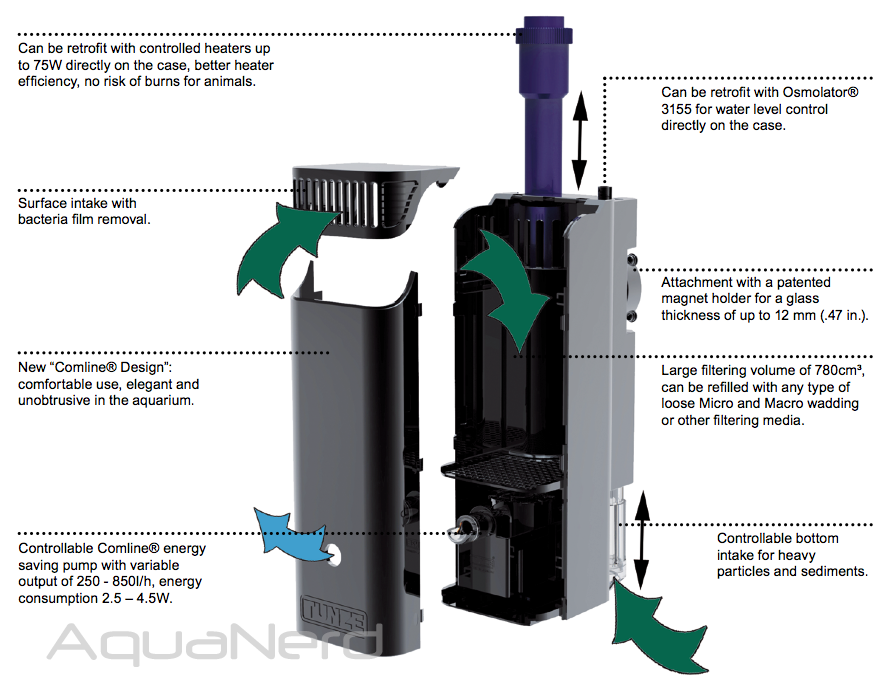 With the Comline, water is pulled in from two sources: the top and bottom of the filter. The surface skimming obviously pulls in oils and proteins that have accumulated at the surface of the water, while the  bottom opening draws in larger particles and other substance. The water is then run through a couple of layers of media, which can be customized to the hobbyist's liking, and expelled back into the aquarium.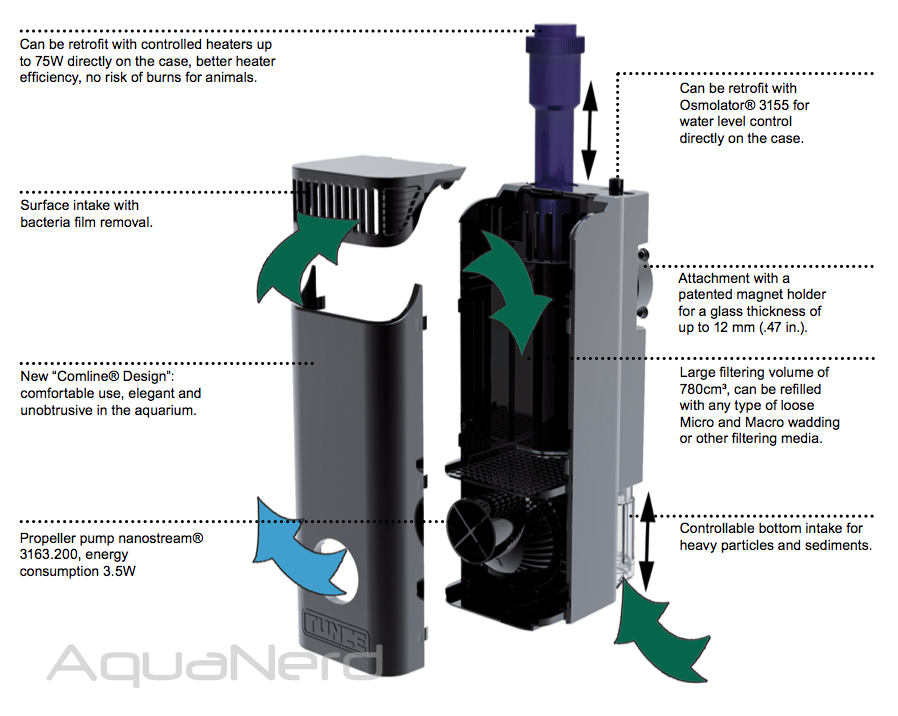 Magnet mounting hardware secures the Comline equipment to the side of the aquarium, with both models capable of handling glass up to a half inch thick. A heater section is also built into the filter, which can accommodate heaters up to 75watts, and a port is built in that allows for an easy hookup the Tunze Osmolator products.
Both filters are priced under $70 and we're expecting a release date sometime later this summer, though we haven't technically received the official word.