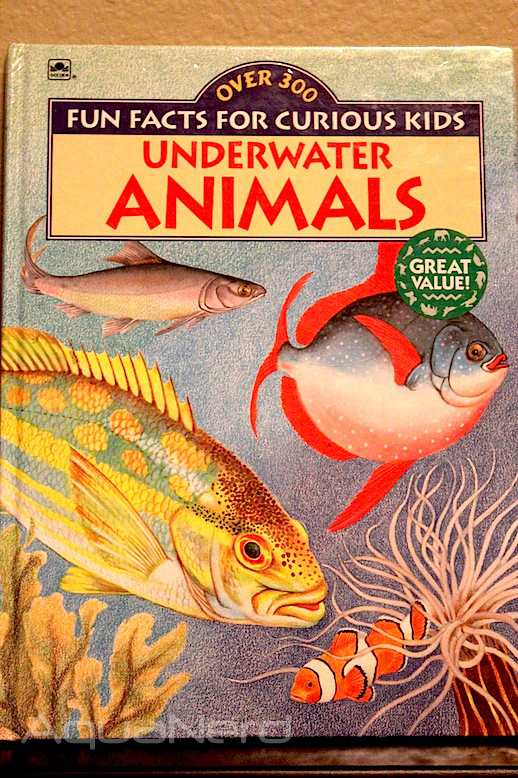 In celebrating my very first Father's Day, my family and I spent some time at my parents' house doing the typical get together stuff. As we were leaving, my mom handed me a stack of books that I read as a child, and upon seeing the books after years of being in the attic, those childhood memories came rushing back. I excitedly thumbed through the stack of child's literature, which consisted mostly of dinosaur books, but eventually stumbled on a book of ocean life. Published in 1992, when I was about 7 years old, this "Underwater Animals" book could very well represent my first steps on the path of aquarium enlightenment.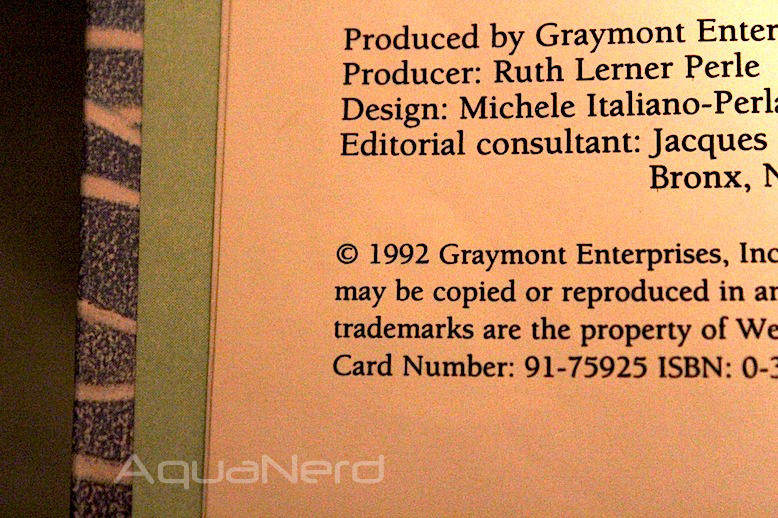 As a kid, I was absolutely fascinated with nature, probably just like most of you. I caught bugs, wore out plenty of National Geographic videotapes, and decked out my room with anything and everything related to animals. My passions were sort of unfocused, as all types of animals caught my interests (and honestly still do), but as I got older, my tastes in animals became more refined and I focused more on aquarium life than any other. This is evident by the gradual shift away from bug and reptile books to fish books, and the book pictured above is the oldest ocean life book in my collection of keepsakes. Of course, with a childhood filled with animals of all kind, I can't say without some doubt that this is 100% true, as I'm sure there are some other books and videos that push my entry into the aquarium world even further back. I just think it's so interesting to find a 20 year old children's marine life book and to see how my mind worked as a child.
As I reminisce about my childhood passions for aquariums, we'd love to hear some of your stories too. Feel free to share them in the comments below.