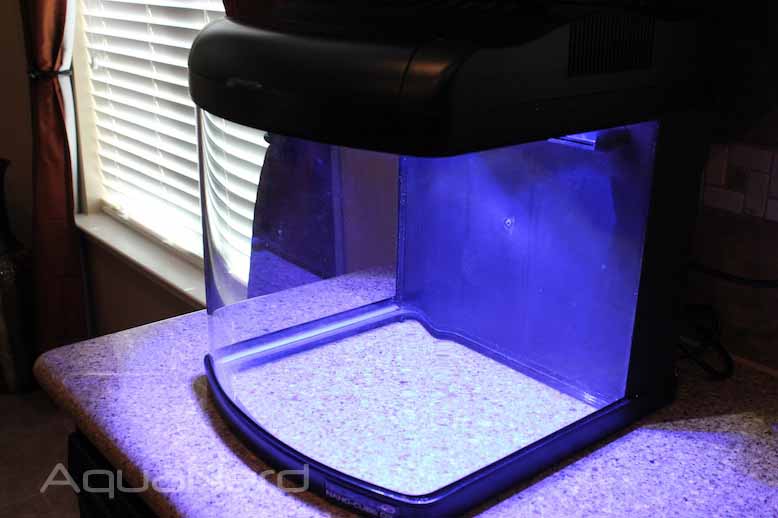 Back in May, JBJ USA unveiled a brand new and long awaited line of New Generation LED Nano-Cubes. These new nano aquariums didn't really see any changes to the tanks themselves, a move that we loved by the way, but were decked out with an entirely new canopy system that was packed full of powerful Cree LEDs. In July, we got some finalized specs on each of the three Nano-Cube models, which included PAR measurements and more details on the LEDs being used, and we're happy to report today that we've gotten the chance to set one of these bad boys up and get quite a bit of one-on-one time with the small aquarium.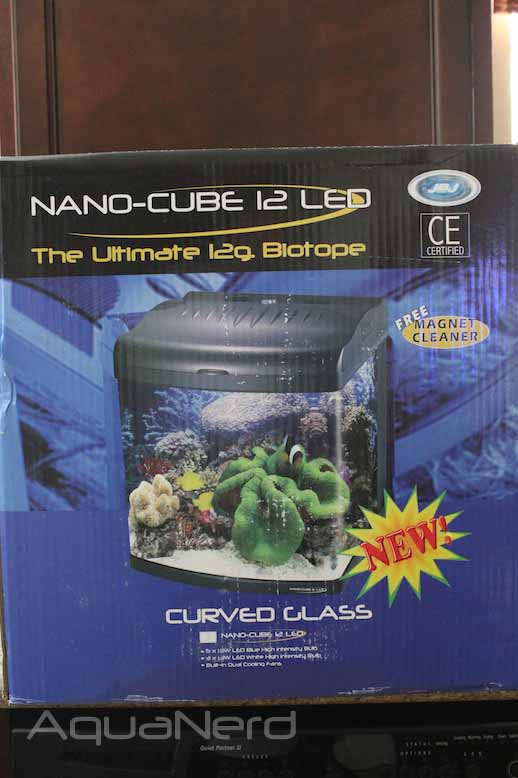 JBJ shipped us a Nano-Cube 12 LED, which is obviously the 12-gallon model, and the entire setup is basically assembled and ready to use right out of the box. All you really have to do to get going is add your rocks, sand, and water, and plug two cords into the power outlet and there you go. As for the new hardware under the hood, the lighting scheme consists of a total of 8 LEDs run at 1.3watts each. The layout of these bulbs is 3 x 10,000K and 5 x 20,000K, which gives the tank a very nice look with the perfect amount of blue, and the spread of the beams fully illuminates the entire bottom of the aquarium. The lights are cooled actively through the use of fans, and while they aren't dead silent, you can really only hear them if you are standing close to the tank. From more than a few feet away, the fan noises quickly get lost in the background noises that typically permeate a household.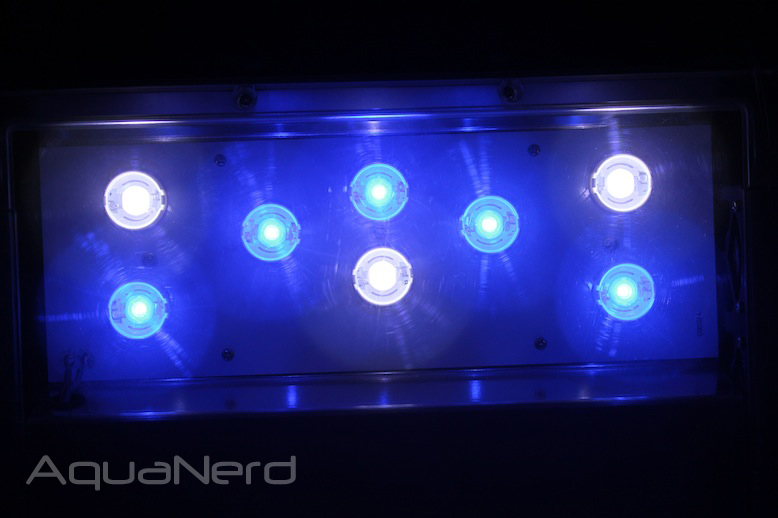 The overall dimensions of the 12-gallon model measure out to be roughly 15.8″L x 13.8″W x 14.8″H, and it just barely squeezed under a cabinet on my kitchen counter. All in all, the setup is a very nice addition to my counter top, but there was one thing missing…the lunar lights. I know we sort of railed against moonlight use in a fairly recent article about trends in LED technology since they don't serve any real purpose, but the dim blue glow certainly looks good at night. Not to mention, that light does come in handy when it's midnight and you want to sneak into the refrigerator for a little snack without turning on the kitchen lights.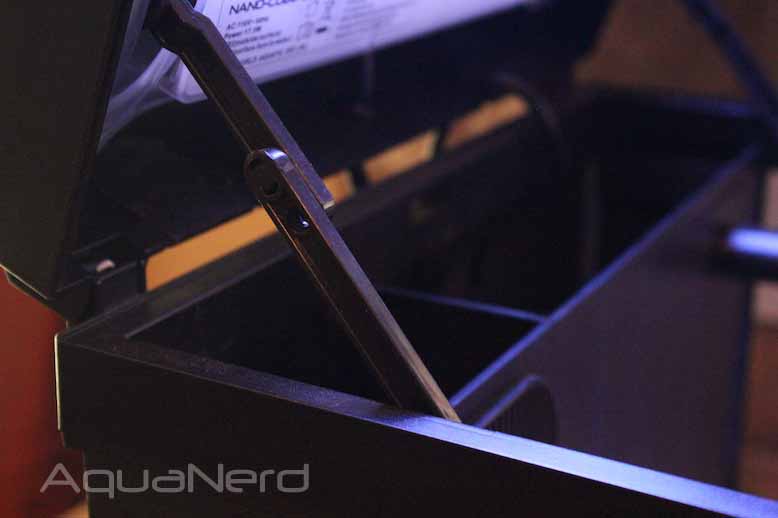 Not wanting to waste any time, we set the aquarium up immediately. We just so happened to have a bag of sand and a few dry rocks that were leftovers from another project, so they got moved into the tank. A couple of buckets of saltwater later and we had a cycling aquarium.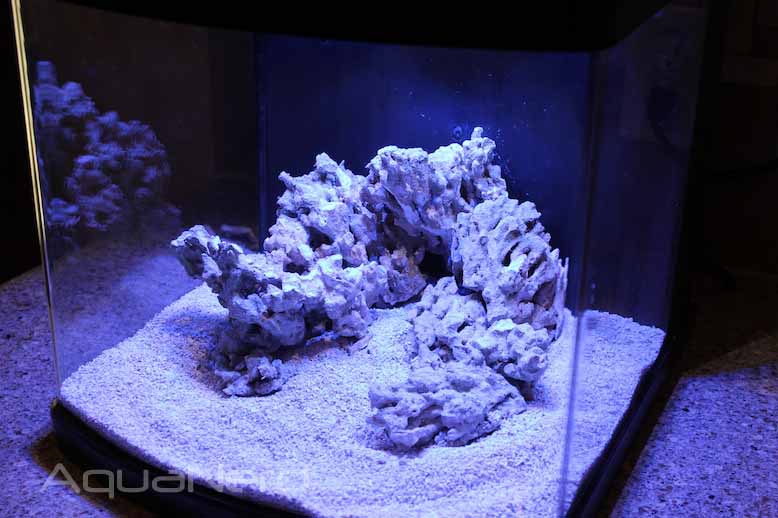 Since the tank was a little unexpected, we don't have a clue as to what direction we want to go with it. Sure, it will be a reef tank, but there's no telling what fish and corals will wind up in there.