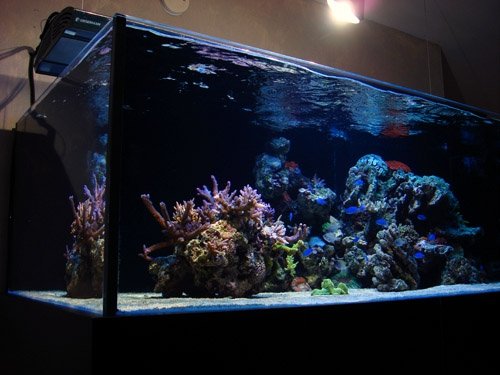 Edward Anzaldúa. It's a name you may or may not be familiar with, but I bet if mentioned "invincible569", which was Edward's Reef Central screen name, you might recognize it. Well, it's with an extremely heavy heart that we report Edward's passing. He was a beloved husband, father, and reef keeper. He was a Houston-based aquarist who was always on the leading edge of aquarium technology. He was so far ahead of the curve, in fact, that he was filling up rimless aquariums with minimalist aquascapes long before they became mainstream. If you would like to view Edward's last RC build thread, please visit: Isla Escondido – invincible569's Rimless 300g . The thread has split a few times and has a couple thousands posts, but it's certainly worth the time. It was an amazing tank from an amazing reef keeper, and he will be missed.
Edward passed away on Tuesday, September 11th. While on a flight back home from his wedding and honeymoon in Nicaragua, he suffered from a massive stroke. He was eventually stabilized, but eventually fell into a coma and died at a hospital in Miami. He was 36 years old and leaves behind two daughters, one son, and his new wife. A benefit for Edward's children will be held on November 18th in Cypress, TX. The contact information can be found on his Facebook page, or feel free to contact us and we'll direct you to right place.
Edward, you will be greatly missed. Our thoughts and prayers go out to all of his family and friends.