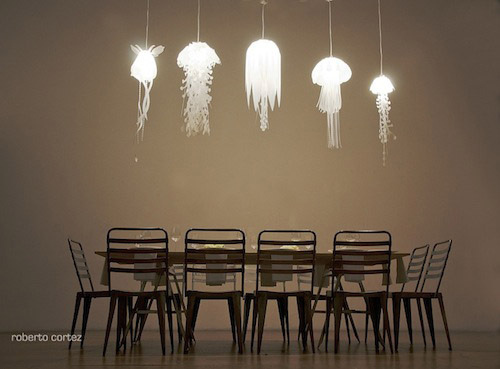 Jellyfish are elegant, simple organisms that have inspired everything from beautiful art to various feats of technology, and it looks like they make for great pendant style lamps as well. Recently shared on Offbeat Home, this Medusae Collection from Roxy Russel Design brings the underwater flare to your dining room, or just about any other place that requires a little elegant lighting. Each jellyfish is made from gloss white powder coated aluminum and polyester mylar,and each beautifully mimics a different type of jelly. The price for these lamps ranges from $325 to $425 and professional installation is highly recommended.
Continue below for individual pics of each lamp.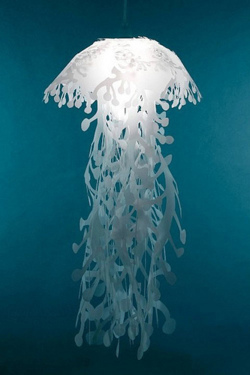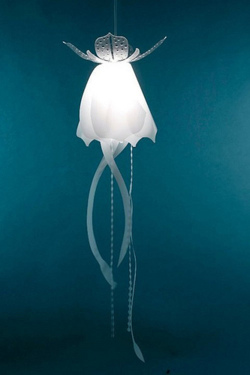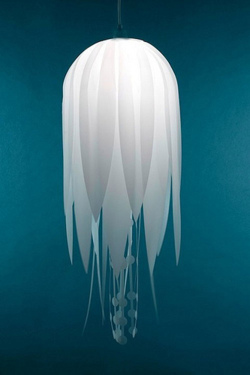 Hat tip to our friends at Fish Gallery for sharing this on Facebook for us all to see.