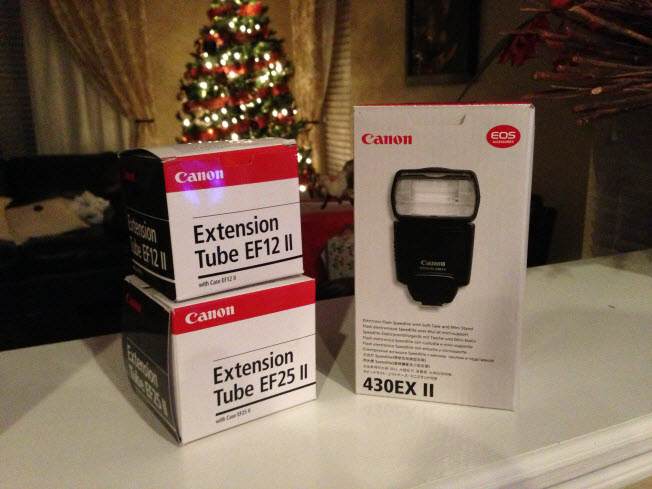 Christmas day has quickly come and gone, relatives are back in their own homes, and the dust is just starting to settle on the pile of new stuff you managed to score. But something different happened this year, at least for me. For the first time in a really long time, I didn't get a single aquarium related item as a present. Most years, I would usually get a few consumables (e.g. activated carbon), but this year I didn't even ask for any if that stuff. Instead, I played a much more mellow role.
With my child's first Christmas, it was no longer about the hobby that once dominated every second of every one of my days. Instead, I was more interested in what the kiddo got. Maybe it's a sign of growing up (oh how I dread the thought of that), and it probably didn't help that I about to start gearing up for a big move. Fortunately, even though I didn't get any aquarium gear, I didn't go empty handed.
For some reason, I've been focused on expanding my skills as a photographer. It was always an enjoyable extension of my aquarium hobby, but I find more and more that I want to become better at capturing still life. Of course, that hobby will always tie back into my aquarium keeping, and with the few new camera items I received, I plan on doing just that.
The goal is to expand on the offering of my other blog site, AquariumPix, and perhaps explore more of the natural world outside of our glass boxes. Who knows where our lives will take us, and I'll quite blabbering on for the time being, but the realization that I had a Christmas devoid of aquarium gear was too profound not to talk about.
All of that said, we'd still love t see any new aquarium gear you guys picked up.