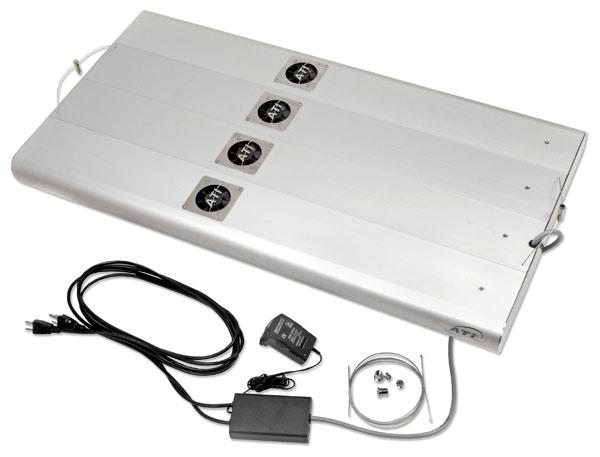 ATI Aquaristik has done something I never would have imagined seeing, they have officially phasing out their popular Powermodule T5HO fixtures in the United States market. Earlier this month, we were browsing the ReefGeek website (the former North American distributor for ATI) while looking for new information on the LED/T5 Hybrid Powermodule, which had recently been announced as being available to purchase. To our surprise, the site was almost completely devoid of the regular and dimmable Powermodules, but we just chalked it up to the site revamping their inventory and product pages to accomodate the new fixture. However, that simply was not the case.
We discovered the news while browsing Reef Central looking for our daily doses of aquarium industry gossip. An RC user by the name of "FranktheTankTX" asked ReefGeek why they didn't have any ATI Powermodules listed on the site. A representative from ReefGeek responded with "The ATI Powermodule has been discontinued in the United States, as the Sunpower has for the most part taken its place." Surprised by this, we reached out to both ReefGeek and Clear Choice Distribution, who is the distribution group that splintered off from ReefGeek last year and are the sole distributors of ATI products in North America. We have yet to hear back from them regarding the discontinuation of the Powermodule, but we are not going to rest until we get an answer.
Update: We spoke to representatives from both ReefGeek and Clear Choice, who each independently confirmed that the T5HO Powermodule is being phased out because the T5HO SunPower offers comparable performance at a much better price point, and it is even said to be more reliable due to the fact that it is easier to work on. All that said, the LED Powermodule will still make its way to the US. The only thing unknown about the LED Powermodule at this time is an exact release date.