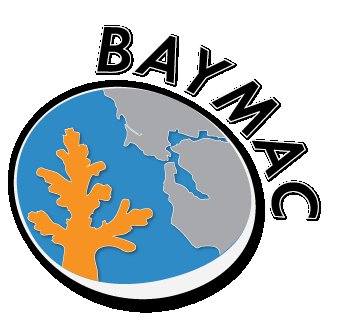 All good things must come to an end, and as we're finding out that saying holds especially true for the marine aquarium hobby. The Bay Area Marine Aquarium Conference, or better known by the acronym BAYMAC, officially announced yesterday on their Facebook page that their last event, which took place in 2011, would be their last. The show was an annually occurring aquarium conference held in Hayward, California at Chabot College, and it had tremendous support from the local community and even significant attention on a national level. The conference attracted guests from all over the country with notable guest speakers, raffle prizes, a hall full of coral and equipment vendors, and anything else you'd find at a thriving show. Unfortunately, however, the show hit several snags in 2012 that killed its moment moving into 2013.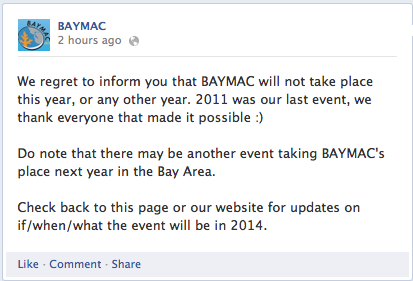 Last year saw the greatest deal of confusion with the show, as BAYMAC was reported to have lost its venue, Chabot College. Apparently, the college wouldn't allow vendors and volunteers to set up the night before, making it impossible to carry out anything successfully. Adding to that was the rumors that the show was going to be handed over to the Bay Area Reefers organization, but that never occurred as the club had too much going on to undertake a large, single day trade show at the time.
Although a BAYMAC event for 2013 is looking impossible at this point, the Facebook post indicated that 2014 may have something in store for aquarists. Apparently, a separate event will be taking over for BAYMAC, and while any detail on that event are non-existent, we assume the Bay Area Reefers will have something to do with it. That's just conjecture on our part, so don't hold us to it.
We're sad to see BAYMAC go, if this truly is the case, but we're happy to know that out of the ashes a phoenix may arise. We'll be sure to update the article as any more information trickles out, and you better believe we'll be on the hunt for details about the unnamed 2014 event that was mentioned in the Facebook post.