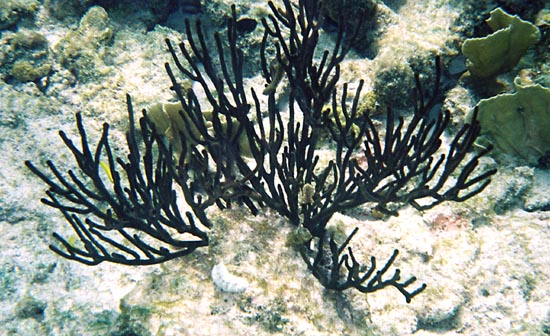 Here's another shining example of why the marine aquarium industry shouldn't be blamed for all of the ocean's woes. According to the Jamaica Observer, Ashu Bhandari, a former CEO of a jewelry manufacturing company, was fined almost $1 million for illegally smuggling black corals into the US Virgin Islands. In addition to the hefty fines, Bhandari was ordered by a judge to spend one month in jail, complete 3oo hours of community service, and pay roughly $230,000 to the University of the Virgin Islands for black coral research.
Bhandari originally pleaded guilty to one count of false classification of goods, which he used to hide the contents of international shipments from Taiwan. The sentence for the crime apparently marks the end of one of the largest federal cases dealing with illegally trafficked wildlife.
Thanks to our friends at MASNA for sharing this story on Facebook. Image taken from the Injunga Blog.