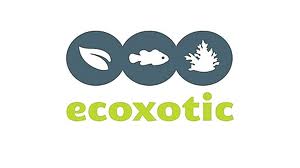 Although the economy hasn't fully recovered from the big financial downturn in recent years, things are getting back on the right track and aquarium companies are starting to hire once more. And our friends at Ecoxotic have a new job opening for someone looking to break into the sales side of the aquarium industry. They recently posted a Sales Assistant position on their website, which will process sales orders for business customers (fish stores and online vendors), work one-on-one with consumers to answer questions and solve problems, process warranty claims, participate in telemarketing, and pretty much anything else Ecoxotic needs from their sales department. The job posting doesn't have any minimum requirements listed, but expect that a the ideal candidate would have a background in sales and some familiarity with the aquarium industry, or at least Ecoxotic's LED gear. Additionally, Ecoxotic looks to hire someone local to Vista, California because that is where a majority of the sales service will take place.
More information can be found on Ecoxotic's website, and we've included the job posting below.
Sales Assistant
Ecoxotic, Inc. – Vista, CA 92081

Created on March 4, 2013

Vista, CA based consumer LED lighting company is looking for a fulltime process oriented Sales Assistant to maintain our valued relationships with our customers. This position works directly with our business customers and end-user consumers to process orders, provide support for warranty issues and implement the company's sales strategy.

We prefer local candidates since this position physically located in Vista, California.

Responsibilities

Process sales orders for business customers
Customer service- answer and problem solve incoming calls and emails from customers and consumers
Process warranty claims
Monitor inventory levels and recommend items for promotion
Maintain customer contact database
Participate in telemarketing activities

Qualities

Personable and very comfortable on the phone
Resourceful and diligent
Process oriented with the ability to follow directions and complete assignments
Microsoft Office – Intermediate proficiency in Outlook,Excel and Word
QuickBooks, Magento and/or ZenDesk experience is a plus but not necessary
Willing to learn our product and industry
Basic to intermediate understanding of the aquarium hobby is a plus

Compensation: Hourly + health benefits

Interested parties should email jobs@ecoxotic.com or fax their resume to 760-727-7286.